Whether you're a Freeskier yourself, an enthusiast, or just interested to know about the sport, look no further than this in-depth competitive freeskiing history article.
Freeskiing, also known as new school skiing, is a type of alpine skiing that involves tricks, jumps, and terrain park components including rails, boxes, pipes, and other obstacles. Thanks to several of the sport's pioneers, including Mike Douglas and the New Canadian Air Force, this sort of skiing evolved from the advancement of freestyle skiing and the rise of snowboarding.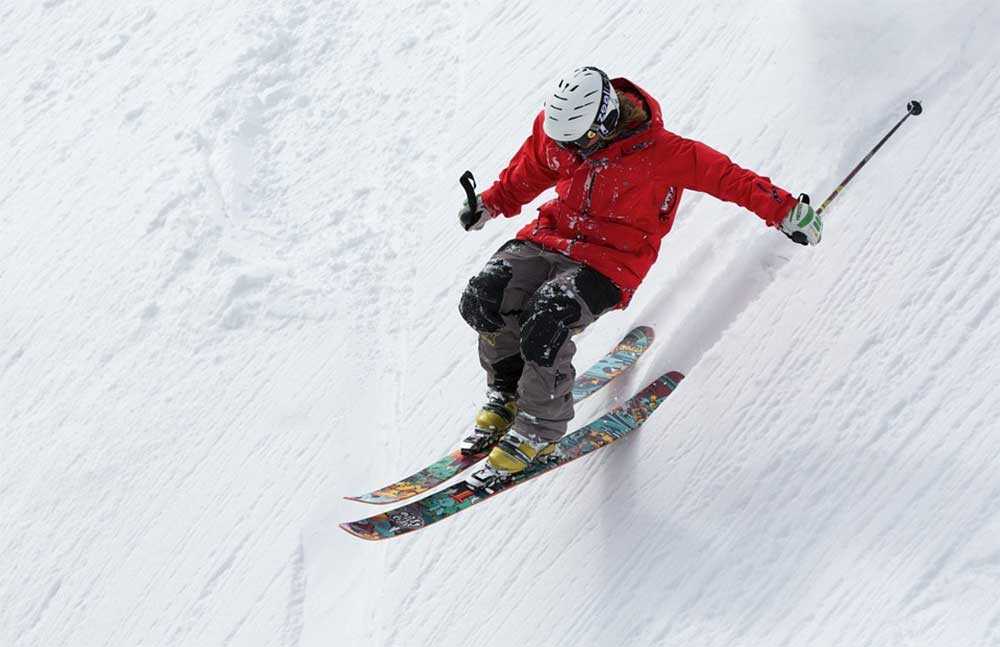 Continue reading to learn more about the history of competitive freeskiing throughout the years, including important competition milestones, freeskiing legends, their accomplishments, and more.
The Beginning of Competitive Freeskiing
Freeskiing is an alpine skiing discipline that can include stunts, tricks, jumps, and terrain park elements like pipes, rails, boxes, and other obstacles. Over time, this type of skiing arose from the evolution of freestyle skiing and the rise of snowboarding.
In the 1990s, a new revolution in the sport of skiing arose. Many consider this to be the beginning of "Freeskiing." During this period of time, many skiers began to wonder if their sport was at risk of losing its inventiveness and capacity to advance as moguls and aerials limited the techniques that could be done. Mogul skier, Mike Douglas, was one of them.
As a response to Douglas and others' interest in what was going on in the world of snowboarding, skiers began invading snowboarding parks to prove that they could land the same stunts as the snowboarders. As a result, Freeskiing gained legitimacy over time.
Due to these athletes' persistent attitudes, Freeskiing now comprises the disciplines of halfpipe and slopestyle, both of which were introduced to the Olympic program for Sochi, as well as big air, which will debut in 2022.
The History of Competitive Freeskiing in the 1900s
The 1900s saw a new age of Freeskiing emerge. With snowboarding tricks advancing fast due to the acquirement of new parks and agility jumps, skiers were starting to feel envious.
As a result of this rage, professional skiers like JF Cusson and Mike Douglas began visiting these snowboard parks in order to prove that they too could land the same tricks on their skis. This encouraged other skiers to flood these agility parks.
1997
In 1997, the New Canadian Airforce came along and changed skiing forever. Just a crazy crew of Canadians, five friends, Mike Douglas, JF Cusson, Vincent Dorian, Philou Poirier, and the late great JP Auclair, came to Solomon with the concept of a high-performance ski, and the TenEighty was created. During this year, the first Freeskiing magazine, Freeze Magazine, also hit shelves across North America.
1998
Produced by Salomon with input from the New Canadian Air Force, 1998 brought about new heights for ski manufacturing with the release of the Ten Eighty Ski Line.
During this year, Storm Mountain also published its first edition of Freeskier Magazine. In order to celebrate their launch, they also put on the first-ever freeskiing slopestyle and big air contest. This competition continues yearly and is known as the US Freeskiing Open, in Vail, Colorado.
With the 1998 Winter Olympics in Nagano, Japan, new heights in the sport of freeskiing were also reached. For example, for the first time ever, Jonny Moseley threw a 360-mute grab in his mogul run.
1999
Freeskiing made its debut at the 1999 X Winter Games in Crested Butter, Colorado with a big air contest. This competition introduced the world to JF Cusson who won the competition by performing the switch 720.
During the second annual US Freeskiing Open, Philou Poirier shocked the crown and took the tournament after performing the first ever freeskiing switch backflip.
1999 also saw CR Johnson land the first-ever 1440 in Squaw Valley, California at just 15 years old.
The History of Competitive Freeskiing in The Early 2000s
2000-2001
The early 2000s saw a surge in the advancement of freeskiing. With new tricks and maneuvers being invented yearly, competition became more advanced and competitive. For example, in the year 2000, the beginning of corked tricks emerged with Vincent Dorion landing the first under flip.
In 2001, Freeze Magazine hosted the first-ever men's freeskiing halfpipe competition, as well as the first women's slopestyle and halfpipe competitions. It was at these competitions that Sarah Burke won the Women's halfpipe. This provoked ski academies to introduce freestyle sky programs and SBC Media to launch their first edition of SBC Skier Magazine.
2002-2005
2002 to 2005 showcases the best of freeskiing from the Winter X Games with Jon Olsson and Tanner Hall dominating on halfpipe and slopestyle.
This was quickly followed by Candide Thovex and CR Johnson who changed the face of halfpipe skiing during the Aspen X Winter Games in 2003, by reaching heights bigger and better than those being performed by snowboarders. Tanner Hall also won his third gold medal in a row for slopestyle during the 2004 Winter X Games in Aspen Colorado.
2005 introduced the women's halfpipe event to the Winter X Games, where Grete Eliassen won gold. This year also marks the debut of the FIS World Cup Circuit where Sarah Burke was crowned as the first female World Champion Freeskier in Ruka, Finland.
2006-2008
With the popularity of freeskiing on the rise, endorsements and sponsorships became flooding through. In 2006, for example, Target signed and sponsored Simon Dumont as an athlete. He was the first of many freeskiing athletes to be sponsored by target over the years. During this same year, Charles Gagnier performed the first octograb and Jon Olsson landed the first double cork, also known as the kangaroo flip, in Are, Sweden.
In 2007, the governing body of competitive freeskiing was born. Known as The Association of Freeskiing Professionals, this governing body streamlined world tour and ranking systems for freeskiing competitions like halfpipe, big air, and slopestyle.
New heights were also reached by women in this same year with Sarah Burke landing the first-ever 1080 by a female Freeskier, in addition to being the first woman to land both a 720 and 900.
Women's ski slopestyle was also first introduced to the Winter X Games in 2008, where Anna Segal took the gold. During this same year, Tanner Hall won his third gold in a row for halfpipe at the Winter X Games, making him the overall best athlete of the X Games at that point in history with 7 gold medals.
2010-2013
The 2010s shattered new records across the freeskiing board with Kaya Turski scoring the highest ever slopestyle score of 96.66 during the 2010 Winter X Games. During these same X Games, TJ Schiller landed the first double cork 1620 in competition, and Peter Olenick set the world record for highest air out of a halfpipe, reaching 24.9 ft high.
In 2011, the International Olympic Committee also announced that ski halfpipe and slopestyle would be included for the first time in the 2014 Winter Olympic Games in Sochi, Russia.
Throughout these years, freeskiing tricks and stunts only continued to improve with Bobby Brown landing the first-ever triple cork 1440 in Squaw Valley in 2011, and Torin Yater-Wallace landing the first-ever switch 1800 in 2012, at the US Grand Prix in Mammoth, California.
2012 hit the freeskiing community hard with both extreme loss and triumph. Out of the blue, Sarah Burke, the pioneer of women's freeskiing, passed away in Park City Utah during a freak training accident. Burke was critically wounded on the Park City Mountain Resort Eagle superpipe on January 10, 2012.
Reports claim she had fallen on her head, according to onlookers, and the accident did not appear to be very serious. However, she collapsed into cardiac arrest seconds later while still on the ski hill. She was later pronounced dead at the hospital.
During this same year, Tom Wallisch won almost every slopestyle contest he entered and was crowned the AFP World Slopestyle Champion.
In 2013, Alex Schlopy attempted to first 1980 to ever be performed in competition, while David Wise and Nick Goepper won back-to-back gold medals in halfpipe and slopestyle at the Winter X Games and are later crowned AFP Men's Halfpipe Champion and AFP Men's Slopestyle Champion.
Final Thoughts
Most people will state that freeskiing wasn't born until the 1990s when a new revolution in the sport of skiing erupted. Skiers were becoming jealous of the new parks and agility jumps provided for snowboarders, and as a result, rushed to prove they could too, master these tricks.
Freeskiing continued to enjoy this boom in popularity in the early 2000s. During this time, the competition got more complex and competitive as new stunts and maneuvers were devised every year, evolving into what it is today.
While thanks should be given to countless athletes who have shaped the sport of Freeskiing into what it is today, the most essential pioneers who should obtain credit remain the New Canadian Airforce, Tanner Hall, Simon Dumont, Sarah Burke, and more.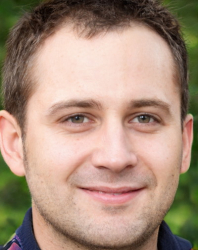 Latest posts by James Apfel
(see all)