If you ever get the chance to go skiing at night, I 100% recommend it - so much fun!
But, you definitely need to be able to see where you're going, and more often than not, regular skiing goggles are not up to the task…
Not only do your Goggles need to protect you from snow and ice, but they have to let plenty of light in, so that you can still see no matter how dark it gets out there.
This is why we've put this quick guide together for you, reviewing our top 5 skiing goggles for low light conditions.
But before we get into those, we're going to start by showing you a quick comparison table, followed by a quick guide on what you should be looking for in such skiing goggles. Then, we're going to top that off with a brief FAQ section, before rounding off with a conclusion.
Let's go.
We just love these ski goggles! They come from the supplier of the USASA Master Championship, but that's not all we love about them...

They offer an amazing contrast enhancement which is absolutely perfect for skiing in low light conditions or at night, you can see everything much more clearly. This is partly through the tingling and partly thanks to their Super HD lens.
You see everything crystal clear at any distance.

And that's not all - they're also extra anti-fog, thanks to their special coating. It makes the experience a whole lot more enjoyable.

And if you ever did want to swap lenses, you can do it in a cinch.

Amazon occasionally has deals on these particular ski goggles, simply click on "Check price" to see if there happens to be a deal on now.
Pros
Suppliers to the championship
Amazing contrast enhancement
You can swap the lenses over
They're also extra anti-fog



Cons



It's a little expensive if you pay the full listing price
What we love about these goggles, and what makes them so great for skiing in low light, is that they let in the maximum amount of light, producing the clearest, most accurate reproduction of your surroundings as possible, which is perfect when the slopes aren't particularly well lit.
They're comfortable to wear, and they feature Lexan lenses, which are both scratch and impact resistant.
But what really impressed us was their anti-fog properties. They have a special anti-fog treatment, so if it's a little humid out on the slopes, which it often is, you get great anti-fog performance.
Pros
Let in the maximum amount of light
Lenses are scratch & impact resistant
Great anti-fog performance
Cons
If you take the goggles off, they will fog up, so keep them on
Now, these are ski goggles designed with night and low light skiing in mind!
Why? Because they offer a visible light transmission (VLT) of a very high 81%, allowing plenty of light through, so you can see perfectly clearly even in the dark of night. And with its unparalleled field of view, you will see everything.
They come from a well established brand, the supplier of the US Ski Team, no less.
They have several features to protect against fog, including dual pane lenses which form a thermal barrier, and a ventilation system which allows air to enter through the top of the goggles and exit through the bottom. And there's also an anti-fog coating to boot!
The goggle's padding features a triple layer construction - a moisture wicking layer on your head, followed by a ventilated comfort layer, and topped off with a high density layer with excellent water resistance.
Pros
Offers 81% visible light transmission
They come from a well established brand
Dual pane lenses for a thermal barrier
Well ventilated with an anti-fog coating
Has a perfect triple layer construction
Cons
Doesn't come with spare interchangeable lenses
Now, these goggles have won the title of Amazon's Choice in the category of "ski goggles for night skiing". Such a title is only given to products that are both of excellent quality and are also available at a good and reasonable price.
What makes them so good for skiing in low light is just how clear they are and how much light they let in. (Except for harmful UV rays of course.)
With their soft, triple layer foam, they're very comfortable to wear, and you can even wear them over glasses and under any helmet.
They feature both dual pane lenses and two-way ventilation to protect against fog.
Pros
Winner of Amazon's Choice
They let in plenty of light
Dual-pane lenses for fog
Two-way ventilation
Cons
Doesn't come with spare interchangeable lenses
What we love about these Bolle Mojo goggles is their advanced Phantom lens technology which delivers amazing optical clarity.
And we were also impressed at how effective they are against fog. This is thanks in part to its double lens design which serves to form a thermal barrier.
And it features flow venting technology which works to optimize air flow inside the lens, and at the same time prevents it from clogging with the likes of snow and ice.
Unlike many other skiing goggles, these are designed to be worn over the helmet.
It also comes backed by a limited 1-year manufacturer warranty, and if you buy through Amazon you can also add on a protection plan for a minimal price.
Pros
Advanced Phantom lens technology
Double lens design forms a thermal barrier
Optimized air flow to prevent fogging
They can be worn over the helmet
Backed by a manufacturer warranty
Cons
They don't seem to be available in a small or kids size
What To Look For In Skiing Goggles For Skiing At Night
VLT
A handy spec for judging how well skiing goggles will perform in low light conditions or at night is VLT, which stands for Visible Light Transmission. It's basically a measure of how much light gets through the goggles lenses.
The more light that gets through your skiing goggles, the better you will be able to see as it starts to get dark.
Tint
Whereas dark-tinted goggles are better for seeing through on sunny days, keeping light out, you need to take a whole different approach for skiing at night. Instead of going for dark tinted lenses, you should go for either clear goggles or yellow tinted ones.
These will allow up to 99% of visible light to pass through, which makes it possible to see your surroundings in the greatest amount of detail.
I can guess what you're thinking now though - "Why recommend wearing yellow tinted goggles?". Well, it turns out that yellow tinted goggles can help you to see even better in low light than you can with clear goggles. This is because they offer greater contrast.
Anti-Fog
There's nothing worse than being part way down a slope, only to have your goggles fog up, effectively blurring your vision of your surroundings. Luckily however, most skiing goggles these days are anti-fog.
Ventilation
What makes these goggles anti-fog is that they allow some level of ventilation. This way, cold air can pass into the goggles, and warmer air can pass out, keeping the temperature inside the goggles as similar as possible to the outside temperature.
Dual-Pane Lenses
An alternative method for keeping the two temperatures as close as possible is to use dual pane lenses. If you have two sets of lenses within the goggles, a layer of air is created between them, so there isn't as stark a contrast between the outside and inside temperatures.
All of the goggles that made our shortlist are anti-fog, but we cannot promise that they will be 100% fog proof, and you have to take care to prevent goggle fogging.
Spare Lenses
Many skiing goggles feature replaceable lenses. And this can be great because it means you could use a darker lens during the day, and swap them out for a clearer one for the night.
Moreover, if you were to get moisture from snow into the goggle's padding, this could cause your goggles to fog up. In which case it would be pretty handy to have a spare pair of lenses to hand, that you can simply swap in.
Answers To Your Most Frequently Asked Questions
What Are The Best Skiing Goggles For Skiing At Night Or In Low Light Conditions?
You know what, this is quite a tricky question to answer. All of the goggles that made our shortlist would be excellent choices…
But if we had to pick just one it would be our number one pick, the OutdoorMaster Zealot Ski Goggles, because of their amazing enhanced contrast, which is exactly what you need to see better at night. And they happen to have extra anti-fog properties too.
Conclusion
So, when shopping for skiing goggles to use at night, or in low light conditions such as dawn or dusk, what you're looking for is goggles that let in the maximum amount of light possible. This is in contrast to the dark tinted goggles people like to use during the day to block out the sunlight.
Our favorite is the OutdoorMaster Zealot Ski Goggles, but if that's a little out of your budget range, you may find a great alternative in our shortlist.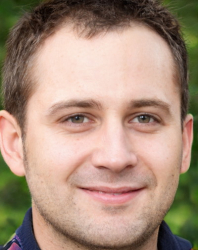 Latest posts by James Apfel
(see all)