There's a lot more to skiing holidays than just skiing. You might have a cracking time on the slopes, but the real fun begins once you've finished skiing for the day. There's this little thing called après-ski, which you should definitely take part in if you're headed to the snowy slopes.
What is Après-ski?
Après-ski (pronounced "ap-ray ski") is a French term which was coined in the 1950s that literally translates as 'after ski'. It refers to the time spent socialising once you've finished with the slopes for the day, and it's as much a part of a ski trip as skiing itself.
Participating in après-ski usually centres around drinking and dancing in bars, and there are a lot of bars. But après-ski doesn't exclusively refer to partying.
There are so many ways to get involved in the activity. Take a trip to the spa, or get cosy and relax in a lounge. Après-ski activities even include ice skating and snowmobiling, so the possibilities really are endless!
When does Après-ski Start?
As après-ski translates to "after skiing", you're right to assume that it starts as soon as you've finished on the slopes for the day. For that reason there's no official start time, but you'll usually find it kicking off around mid-afternoon at about 3pm.
Around this time you'll start to see skiers and snowboarders heading off to bars and getting started on the beers.
Of course you don't have to start mid-afternoon, as some lodges open as early as 11/12am. Around this time you might spot some people playing in the snow and indulging warm alcoholic shots as the sun beats down.
When does Après-ski end?
As there's no official start time, there's also no official end time either. However, most people argue that après-ski finishes around dinner time at roughly 7pm. Finishing at this time will give you the chance to chill out, get yourself a nice meal and head to bed for the evening, ready for another early morning on the slopes.
However, quite a lot of people want to keep the drinking going, and often bar crawl all evening until they're finally ready to go to bed.
Many people firmly believe that après-ski ends at dinner time, and anything done afterwards is just simply partying. But at ski resorts, partying is a big part of the experience, so others argue that après-ski can continue long into the night.
What to wear during Après-ski
The great thing about après-ski, is that there is no set dress code. As a lot of people head to bars straight from the slopes, you won't stick out like a sore thumb if you're rocking your ski gear.
You will find a fair few people have gone back to their accommodation first, showered and have glammed themselves up a bit - the general vibe is that ski pants are fashionably acceptable.
One thing you might want to ditch first, however, is the ski boots. They're notoriously uncomfortable, so slipping into a pair of Moon Boots first would be so much better.
As modern ski clothes go, the ski slopes have turned into somewhat of a fashion show. If you've treated yourself to a new, funky ski outfit before your trip, there's no reason why you shouldn't show it off of the slopes too.
If it's sunny, you could probably get away with removing your ski-jacket, as you'll be warm enough in your base layers. Just remember to bring your sunglasses, as the sun reflects off of snow, you'll want to protect your eyes if you're sitting outside.
If you want to change out of your skiing gear, but still want to go casual it's always good to opt for a fairisle jumper - these are the height of fashion at ski resorts.
Of course if you've got fancier evening plans than just bar hopping, you'll want to go home for a shower and change first. A beanie and ski-goggles might be a look on the slopes, but you'll get a few stares if you rock up to a posh restaurant in the evening wearing them.
If you are dressing fancier, be practical too. A dress and heels might be what you opt for normally, but walking around a snowy mountain in heels wouldn't be the best idea.
Be sure to pack your swimsuit too for those post-slope spa sessions and dips in a hot tub!
Après-ski Activities
Without a doubt the most popular Après-ski activity is drinking and dancing. Live music and DJs are also a big part of this activity but we'll get into that more later. Most ski resorts have off-piste bars, somewhere you can slip inside right off the slope.
These tend to be at their busiest during the mid-afternoon. Here you'll find a lot of skiers getting into the party spirit. There'll be a lot of singing and a lot of shots! You'll even find people dancing on the tables, but don't be scared to get involved!
A lot of bars actively encourage patrons getting on top of the tables and showing off their best moves - it's all part of the experience.
For some people, the drinking will stop around 7pm, and they'll go off for dinner before bunkering down for the evening.
But if you're in the party spirit, a lot of ski towns are home to multiple bars and nightclubs - so you can keep the party going for a couple of more hours. Things can get a little crazy during ski season nightlife. In Val Thorens, France, one bar even sets fire to the ceiling and bar at night!
If you want to prioritize skiing, but also don't want to miss out on the party, you can always stay out late towards the end of your trip. That way you can get a little loose and not miss out on a day's skiing because of a hangover.
If all this sounds a bit too much for you, there's no need to worry as après-ski features a lot more than just visiting rowdy bars. If a cocktail is more of your speed, there are plenty of cocktail bars you can pay a visit to. Aspen in Colorado has an award winning 'Après-ski Cocktail Classic' festival each March.
If you're after a more indulgent evening, you can always book yourself a dinner in a swanky restaurant. Most ski resorts will have a high-end restaurant, and it will give you the chance to get out of the ski gear and slip into something a little fancier.
Besides eating and drinking there are a lot of other activities you can participate in when you come off of the slopes. Perhaps you want to spend your afternoon getting some relaxing spa treatments?
Treating yourself to a massage, getting a facial or having a foot soak are pretty common après-ski activities. If you're renting a chalet, it may also come with a hot tub that you can slip into after a long day.
Alternatively, if you're lucky, some ski resorts are home to natural hot springs, so this is another way you can have a relaxing soak after getting off the slopes.
If you're not in the mood to relax and want to spend some more time in the snow, you can try your hand at snowmobiling, ice skating and tobogganing! We don't recommend doing any of these whilst drunk though, as you could end up hurting yourself.
For the adrenaline junkies out there, you can even have a go at paragliding in Val D'isere, France.
Après-ski Music
As mentioned above, a big part of après-ski is the music! When the early afternoon hits, most slopeside bars will start cranking the tunes.
However, it's not just a Spotify playlist coming through some heavy duty speakers. A lot of slopeside venues hire DJs and live music acts to get the crowds bumping.
In some bigger chalets, they may even have a stage where bands will perform during the afternoon. If you've booked to go to Val D'Isere, it's worth checking out La Folie Douce, which you'll find on the slope side. Here they have a wonderful mix of live music, DJs and even cabaret!
The genre of music really depends on where you're going to ski. If you're heading to a slope in Austria, you'll likely hear DJs playing Austro or German techno beats. Whereas if you find yourself in The Frog and Roast Beef in Val Thoren, you can expect anthems like Robbie Williams' Angels.
If you're more into live music acts, check out some of the smaller venues. You're more likely to get an intimate vibe there, and will often see 'one man and his guitar' performing.
Ski resorts are also making a name for themselves on the festival scene. One of the better known festivals is the highly popular Belgian event Tomorrowland. Hosted in the Alpe d'Huez, it's become a must-see festival which has featured the likes of Armin van Burren and Martin Garrix.
Après-ski Nightlife
Some people go on skiing holidays with the sole intention of getting as much partying done as possible, and a lot of the bigger ski resorts accommodate this. Nightclubs will often book popular DJs and dance acts to entertain crowds.
Resorts with a lot of nightclubs are usually popular amongst young people. So, if you're looking to go on a family trip it's worth skipping over a few of these places.
The highly popular Les Deux Alpes, France, is known as the Ibiza of the slopes. With over forty bars and eight nightclubs, there's no surprise that this is a popular destination for young people to visit. St. Anton in Austria is also up there as one of the best party resorts you'll find in the mountains.
You can find some pretty cool nightclubs whilst on a skiing holiday. There's even a club in Switzerland that opens their ceiling and lets the snow drift down on the dancefloor - just imagine the experience!
Après-ski Do's and Don'ts
Do ask your ski instructor where to go for Après-ski - they know all the best spots!
Do lock up your ski gear. Most bars will have designated places for your ski gear, and you should use them so you can be sure your stuff is safe whilst you have a drink or two.
Do try local drinks. There may be some regional beers or wine you should definitely check out. Also, most bars will have a specialty cocktail!
Do remember your sunglasses! As snow reflects sunlight, you'll want to make sure your eyes are protected when you're sitting outside.
Do dance on the table! It may sound crazy but dancing on tables is a big part of après-ski, and most places will actively encourage it!
Don't forget where your accommodation is! You'll want to make sure you know how to get back to where you're staying, especially if you're going heavy on the drink.
Don't drink too much. Après-ski is all about having a good time, but drinking too much could be dangerous. Also you might not be able to face the slopes the next day with a roaring hangover.
Don't skip dinner! It's important to get a good meal to refuel your energy after skiing and snowboarding. Dining is another aspect of après-ski that shouldn't be ignored!
Don't stay up too late. This can be tricky, especially if you get caught up in the party atmosphere! But if you want to make first lifts the following morning it's important you catch those all important z's.
Best Resorts for Après-ski
Val Thorens, France
Val Thorens was once considered the poorer cousin of the upscale resorts you find in the Three Valleys ski area. Neighboring the upmarket Mèribel and the expensive Courchevel, Val Thorens was often overlooked. But in recent years it has transformed into a popular mid-range resort.
Alongside their luxury hotels and fancy chalets, are some cheaper apartments, so Val Thorens is still an affordable option if you have a budget.
What makes Val Thoren stand out is its height! Not only is it great for skiing, it is also home to Europe's highest pub - The Frog and Roast Beef. As you can probably guess by the name, this pub attracts a rather large UK crowd.
If you're in the mood for a wild party atmosphere, the dutch bar Cafe Snesko is by far the rowdiest and most lively venue. Between 6-8pm there's a lot of singing involved, even from the bar staff! If you hang around into the night they even set the bar and ceiling on fire!
Verbier, Switzerland
Verbier is a bit on the pricier side, but it is one of the best après-skis in Switzerland. To get the ultimate Verbier experience, you must go to the Pub Mont Fort for a session or two. Although the Farinet Bar is quickly becoming a favourite too.
When things get a little hot, the sliding roof opens, giving you a spectacular view of the night sky. It'll be an experience of a lifetime to have the snow fall down whilst you dance to a Swedish cover band!
Val D'isere, France
Val D'isere is probably the most popular ski resort, and it's not hard to see why. It boasts one of the longest ski seasons, meaning you have plenty of time to catch the slopes.
Speaking of the slopes, Val D'isere has one of the best ski trails in Europe, but there's also so much more. If you take a trip here you could even try your hand at ice fishing, or perhaps paragliding is more up your street?
However, what really sets Val D'isere apart is the number of high-quality bars you can visit. Spend an entertaining afternoon in Folie Douce, which is handily accessible via gondola (if you can't hack skiing back down!)
At the bottom of the slopes you'll find Cocoricos, where you can watch live music under some twinkling fairy lights. Afterwards if you're fancying more of a party atmosphere head into the town. Grab some drink offers at Petit Danois, then head to the legendary Dicks Tea Bar nightclub to finish off your night.
St. Anton, Austria
Come to St. Anton if you want to ski hard and party harder. As Austria's most renowned skiing resort, there's no surprise that it's piste-side bars are overflowing with Brits, Germans and Dutch party-goers. So if that may be a little crowded for you, there are some off-piste routes that will lead you to some of the wildest ski bars in Austria.
The Krazy Kangaruh is known for being, well, crazy! If you want to go absolutely bonkers, it's worth stopping at this bar. Directly opposite is the Mooserwirt.
The party starts early here, as they kick off at 3pm with 'The Final Countdown', before turning on Austro/German pop - this is the perfect time to get dancing on those tables! If you're after a live music vibe, it's also worth heading to Heustadl, and as a suntrap you're guaranteed to catch the last of the day's sunshine, before carrying on with the party.
Les Deux Alpes, France
Imagine Ibiza, except no sand, and a lot of snow. Situated in the Grand Rouses mountain range, Les Deux Alpes has always been a popular resort amongst the younger crowds, and is open for an amazingly long season thanks to the huge glacier. There's a whopping 45 bars and 8 different nightclubs, so there's plenty to pick from.
On the slopes you'll find Pano Bar, which is often full of people bopping along to the heavy dance beats. After a session at Pano, there's a whole load of bars at the bottom of the slopes for you to keep drinking.
Be warned, the last run on the slopes called the Valentin is a pretty serious run, so if you've overdone it on the shots take the gondola down to avoid any injury. One of the better bars at the foot of the slopes is the Umbrella Bar, and as you guessed it, there's a giant umbrella there.
They'll close the umbrella on cold days, and open it up on sunnier ones so you can make the most of the sunshine before the sun sets.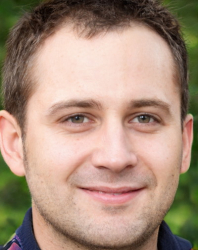 Latest posts by James Apfel
(see all)