Vermont is an extremely picturesque place, and when the mountains and forests are covered in snow, it looks even more beautiful.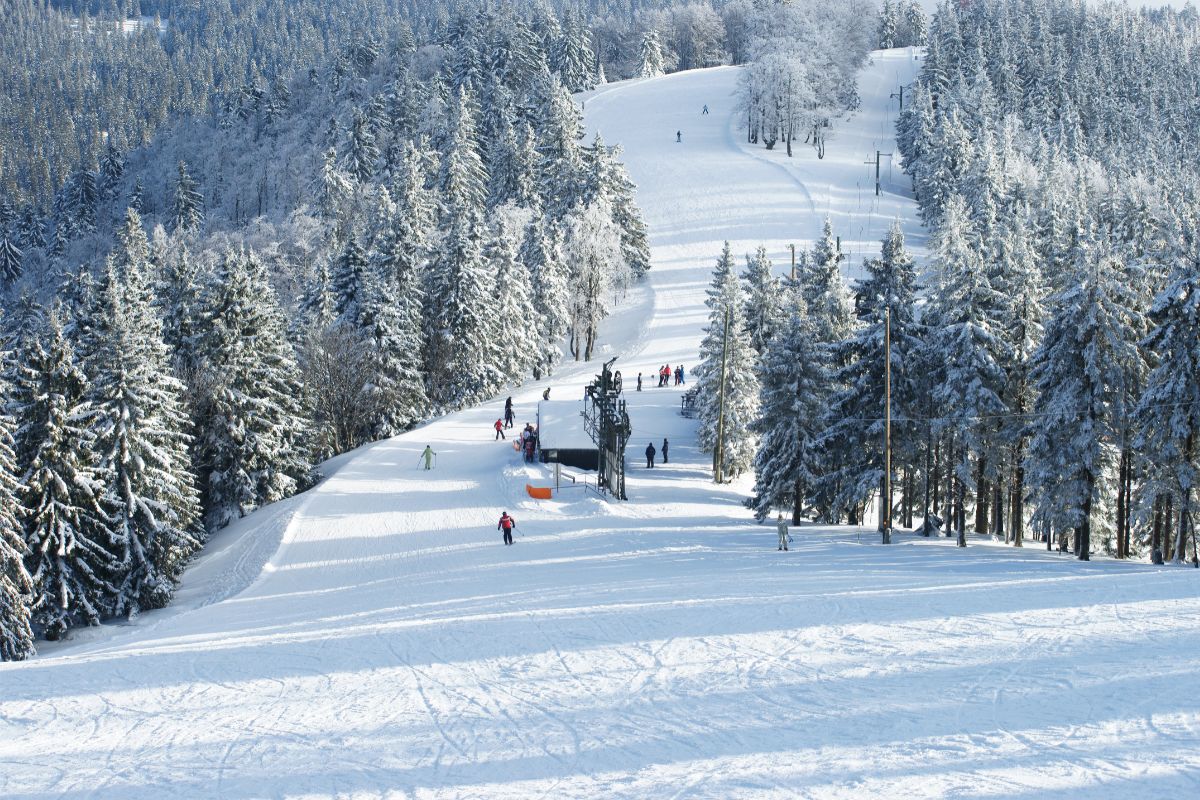 If you are an avid skier and you're looking for somewhere to enjoy some cross-country skiing, then Vermont is definitely the place you want to be.
There are so many locations for you to choose from as well, so you won't have any trouble finding one that suits your needs. If you've never been to Vermont before and you don't know where to start, then we are here to help.
We've put together a list of 10 of the best cross-country skiing locations in Vermont that you'll want to visit again and again. So let's take a look at them!
10 Of The Best Cross-Country Skiing Locations In Vermont
Most of the locations on this list offer rental equipment and learning programs, so if you're new to skiing, you can definitely try these places out.
From country inns to downhill ski resorts, whatever you're looking for, these locations will be the perfect fit for you!
First on this list is the Trapp Family Lodge which you can find in Stowe. If the name sounds familiar, that's because it is! This cross-country ski center was opened in 1968 by the real-life Trapp family that inspired The Sound of Music movie.
It is widely regarded as one of the top Nordic centers in the whole country.
Having over 110 kilometers of trails, it also includes 60 kilometers that are groomed and machine-tracked trails for both classic and skate skiing, and 100 kilometers of backcountry trails.
The Trapp Family Lodge is built right into 2,400 acres of highland meadows and woods, surrounded by beautiful snow-covered mountains.
Hazen's Notch Association can be found on the far northern edge of Vermont, which isn't too far from the borders of Quebec. It has incredible mountain views and a high elevation, making it the perfect place for skiing.
You are able to rent skis and snowshoes from this facility, so if you don't have your own, that won't be a problem. On top of this, there is no charge for using the Hazen's Notch trails, but you can leave a donation if you choose to.
The entire area has 64 kilometers of groomed and backcountry trails, as well as 2,000 acres filled with hardwood and evergreen forests, meadows, and gentle hills.
The Woodstock Nordic Center is incredibly picturesque and filled with lots of different trails for you to try.
It has 10 kilometers of trails that cross the meadows into the village, 20 kilometers of woodland trails that open up onto views of Mount Peg, and 30 kilometers of trails on Mt. Tom.
This is a great location for cross-country skiing because it has 45 kilometers of trails groomed for skate and classic skiing, as well as 15 kilometers ungroomed for backcountry skiing and even snowshoeing.
You will be spoiled for choice at this location and regardless of which trail you choose, the views are absolutely divine.
Also, there are lessons and equipment rentals at the center, so if you need lessons or any equipment, you don't have to worry about it not being accessible. They also have a shop on-site that sells winter clothing, ski equipment, and accessories.
The beauty of the Mountain Top Inn and Resort in Chittenden is that it has a lot to offer on top of cross-country skiing. Some of the other outdoor activities included in this location are sledding, ice skating, dog sledding, and horse-drawn sleigh rides.
As for the skiing itself, there are over 80 kilometers of trails for you to play with. 40 kilometers are specifically groomed for classic and skate skiing and the terrain is varied so you can ski exactly how you want to.
Regardless of what activity you are participating in, you will also have a consistent view of the Green Mountains that rise from above the lake, making it a beautiful place to enjoy a winter holiday.
The Blueberry Hill Outdoor Center can also be found within the Green Mountains and at a high altitude, making it the perfect spot for some skiing.
Blueberry Hill even claims to have the highest groomed trail in all of Vermont in the form of the Romance Trail which reaches an elevation of 3,100 feet.
There are over 60 kilometers of trails at the Blueberry Hill Outdoor Center, with 20 of those kilometers being groomed.
As with most of the other places on this list, Blueberry Hill also offers lessons and rentals to anyone who needs them, so it's an incredibly accessible location, regardless of your experience.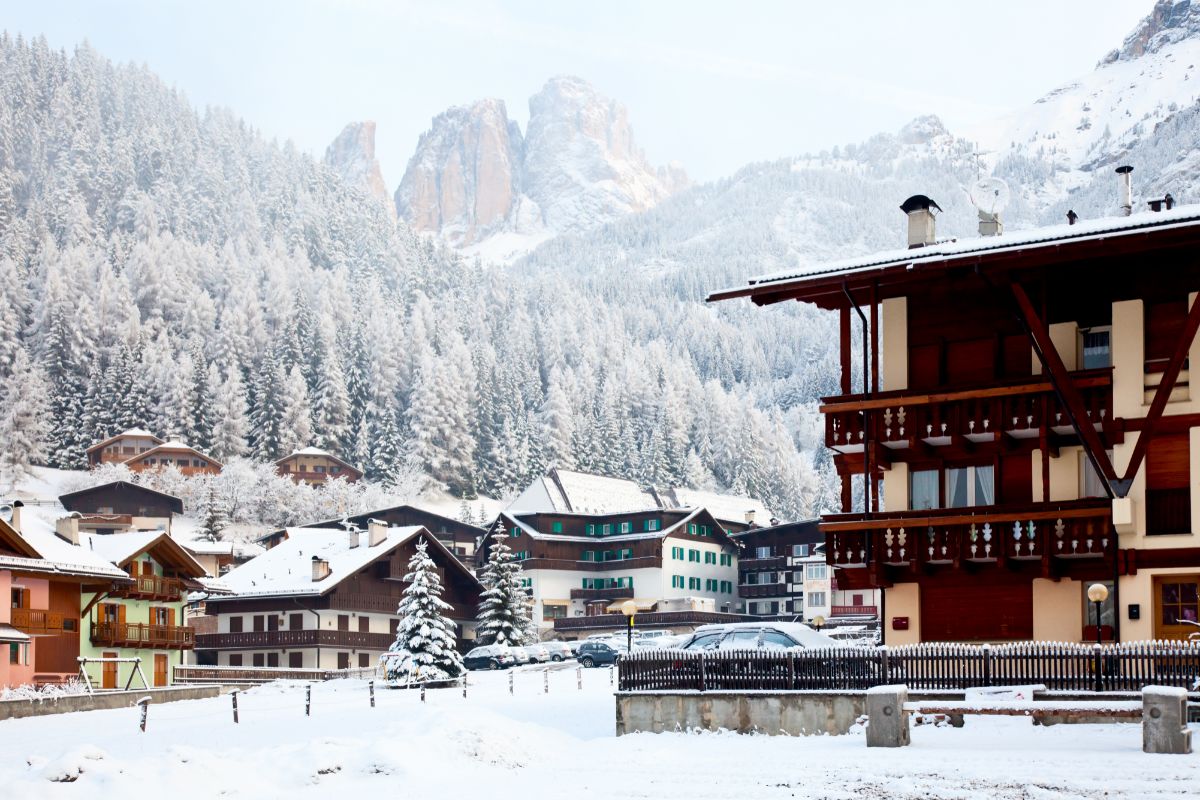 If you're looking for a location that is a bit more family-friendly, then Smugglers' Notch Resort is perfect because it takes pride in its family-friendly focus.
If you have little ones with you, the resort offers a level learning area that also has a Nordic terrain park, with gentle hills that are designed to help develop balance and speed control.
They also offer "Mom & Me/Dad & Me" lessons for families who want to learn to ski together.
Though the resort does cater to families, it's also great for ski enthusiasts of all ages.
It has a 30-kilometer network of cross-country ski trails, of which 24 of those kilometers are dedicated snowshoe trails. Of those 30 kilometers, 28 of them are also groomed for skating.
The resort also offers on-site lodging and plenty of other activities such as alpine skiing, ice skating, winter walking, and guided snowshoe tours.
This Nordic Center actually sits at the base of a former downhill ski area, and the trails at the top of the mountain have now been cleared for the more adventurous skiers to ski down from the summit to the former alpine trails.
There are over 30 kilometers of cross-country ski trails for you to enjoy and because Prospect Mountain has a 2,250-foot base elevation, you can be sure that there will be plenty of snow cover during your stay. 
All of the 30 kilometers are groomed for classic and skating skiers and some trails are light, which helps to extend the ski day. 
There are 26 kilometers of ski trails at the Viking Nordic Center and they have all been with both single track and skate lanes and an additional four are reserved for snowshoers. They have a lot of wooded trails as well which have been groomed.
The Viking Nordic Center also has a complete range of rental ski equipment you can use which are available in both adult and children sizes, so if you want to bring your children along, you certainly can. 
This is a great cross-country ski resort that is perfect for families, couples, and avid skiers looking for somewhere new to test their skills.
You can find the Catamount Outdoor Family Center a few minutes' drive from Burlington. This ski resort has over 35 kilometers of trails that are varied so people of all skill levels can enjoy them. 
For experienced skiers, there are the wooded trails found through the hills, and for beginners, there are some beautiful flatted meadows in which you can practice your skills at your own pace.
All the trails are groomed for classic and skate skiing, and all the loops are marked with colored arrows that allow for much easier navigation.
On top of this, on Tuesday, Wednesday, and Thursday evenings, four kilometers of the trails are lit, which allows you to skate and ski for longer, between 5 and 8 pm. 
The Catamount Outdoor Family Center also offers a full-service rental center that caters to both adult and child sizes, so everyone is included at this resort. 
And finally, we have Craftsbury Outdoor Center. This ski center has a whopping 85 kilometers of ski trails that go through fields and forests found on the shores of the Big Hosmer Pond.
All the trails are groomed for classic and skate skiing, and there are plenty of other activities you can take part in. Some of the other activities include snowshoeing, ice-skating, orienteering, and backcountry tours.
The Craftsbury Outdoor Center also offers a lot of lessons and equipment rentals, so if you don't have the skills and equipment you need, you can get it on-site.
There is also a small shop in the center where you can purchase some equipment and accessories.
Conclusion
Vermont is home to many different ski locations, but if you want the greatest experience, these are the best places for you to go. 
Pretty much all of the resorts and centers on this list are family-friendly, offering equipment rentals and plenty of lessons, so you can enjoy cross-country skiing right now!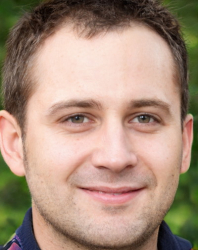 Latest posts by James Apfel
(see all)