New Hampshire is the perfect place to go cross country skiing. From the open snowy valleys to the rolling landscapes with a backdrop of frozen lakes, there really is something for everyone.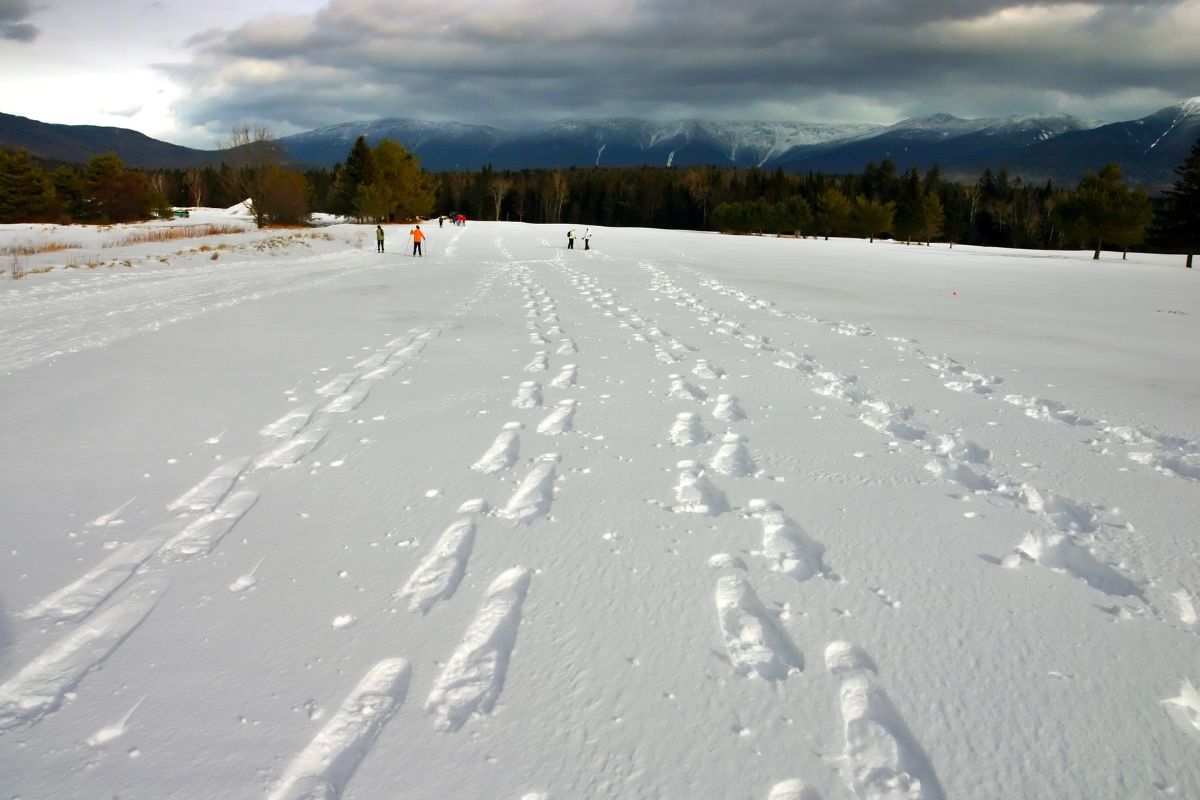 In this guide we take a look at 13 of the best cross country skiing locations for you to check out. Most of them include equipment rental opportunities, as well as programs which help skiing newbies to be introduced to the action.
You will find that the Nordic ski centers belong to a ski resort which is much larger than itself, meaning you can add in the likes of sleigh rides, ice skating, and so on.
This makes going for a skii a big family fun adventure.
So, are you interested in finding out more about the skiing opportunities across New Hampshire? Then read on!
Dartmouth College lets the public visit its skiing locations. While the other two are located in Garipay Field and Oak Hill, the Hanover location is situated on a once upon a time golf course.
All the locations are groomed and inviting. One is the Silver Fox Trail which is 13.5 kilometers and based in Oak Hill. You can also do some ice skating on the Occom Pond.
The area was used for the 2003 NCAA Championships.
Where is it? 10 Hilton Field Road, Hanover, New Hampshire
Jackson is said to be the East's biggest cross-country destination. Not only is it completely family-friendly, but it offers a plethora of trails with picturesque views.
In fact, you will find yourself leaving a New England village and making your way through the mountainsides and over bridges.
You will find that there are trails suitable for those who are new to skiing, as well as those who are very experienced.
One challenge is to head up to the summit of the Wildcat mountain in a gondola, and then ski all the way back down.
Where is it? 153 Main Street, Jackson, New Hampshire
The Great Glen Trails often have the best snow cover available within New England due to its location and because the base elevation of Mt. Washington in this area is 1,600 feet.
However, it also has modern snowmaking equipment to allow for extra snow during peak skiing season.
The area provides skiers with 45 km worth of trails. There are even trails perfect for those who want to try snowshoeing.
Not only are there amazing views of Mt. Washington, but the skiing programs are directed by a professional US skier who is also a former Olympian.
Where is it? 1 Mount Washington Auto Road, Gorham, New Hampshire
The Bear Notch Ski Touring Center has 70 km worth of trails which are based on a number of different types of terrain.
Not only that, the trails go through stunning scenery such as maple groves and forests, as well as by the Saco River and the mountains.
The trails have been signposted to allow you to know whether they are beginner level all the way up to experienced level.
There are guided tours that offer people the chance to look around the habitat of the area. You can also have lessons, as well as rent equipment.
Where is it? Rte. 303, Bartlett, New Hampshire
There are so many trails to ski on at Waterville Valley. With 76 km worth of trails that span through wooded terrain, the White Mountain National Forest and open land, you will never be bored here.
The trails have been groomed in order for both classing skating and skiing to be done upon them.
You can begin the trails at the Town Square which is the place you go to for rentals, to warm up, and so much more.
You can also go on snowshoe tours, have a sleigh ride, and ice skate. There are also lodgings suitable for the whole family.
Where is it? Waterville Valley, New Hampshire
The exciting thing about Bretton Woods Nordic is that the 100 km of winding trails make their way through the stunning landscape around the Mount Washington Resort.
This valley is looked over by Mt. Washington, which is actually the northeast's tallest peak. The neighboring mountains include the Appalachians.
You can take the lift to Bretton Woods and then make your way through the Mountain Road trail and descend the 7 km length that winds its way around the ski area.
The area itself has a ski program, a shop and a place to warm up.
Where is it? 210 Mt. Washington Hotel Road, Bretton Woods, New Hampshire
While the smallest, it offers winter sports during the whole year within its own resort suitable for families of all skill levels.
For those who do not want to ski, there are other things to do like feeding wild birds or sleigh rides.
If you do want to ski, then there are 20 km worth of trails which range from being intermediate all the way to advanced. This may not suit a beginner skier.
Where is it? 1251 Eaton Road, Madison, New Hampshire
The Eastman Cross Country Center is home to 36 km worth of trails which make their way around the local forests, a golf course, and the beautiful landscape that makes up the John's Glen.
Overall, 16 km is suitable to be used for skate skiing, with 5 being easy, and the other 9 being either intermediate or challenging.
You can rent equipment as well as learn to ski while you are here. Plus, there are events throughout the ski season.
Where is it? 6 Clubhouse Lane, Grantham, New Hampshire
The Nordic Skier spans 30 km around Lake Winnipesaukee within the Lake Region of New Hampshire.
There are two different networks of trails based at Sewell Woods and Abenaki. The former is best for those who are new to skiing.
The great thing is, if you are over 74 or under 12 then you get to ski absolutely free.
Where is it? 47 North Main Street, Wolfeboro, New Hampshire
There are 45 km worth of trails which are connected by inns. You will find yourself skiing through Mt. Washington Valley all the way up to Intervale, while taking in beautiful views.
Even though there are trails suited to every skill level, around half are classed as easy. Some of these involve going through forests and across flatter grounder, while the more challenging terrain involves steep drops.
There are plenty of places to stay too, as well as a ski and stay package to make the most of your vacation.
Where is it? 297 NH Route 16/302 , Intervale, New Hampshire
If you want to visit an area that offers sleigh rides pulled by horses and sledding, as well as cross country skiing through the White Mountain National Forest, then this is the place to visit.
When skiing on the trails you will see the likes of the Kinsman Range and the Mt. Lafayette. There are also options to take up skiing lessons, as well as do some ice skating.
There is also a 19th century inn to stay at if you want to spend more than a day here.
Where is it? 1172 Easton Road, Franconia, New Hampshire
There are 50 km of trails at Gunstock, with 15 km suitable for classic skiing, and 38 km groomed for skate skiing use.
While the center is suitable for all ages, those who want a challenge can take the lift to descend the backcountry trails, or climb up the mountainside to ski on the higher trails.
There are cabins available, as well as skiing lessons and rentals. There is also a rustic-style cabin to keep warm in when you become too chilly to skate.
Where is it? 719 Cherry Valley Road, Gilford, New Hampshire
Southern New Hampshire boasts Mack's Apples (a farm and orchid) which consists of a number of trails that are free to use. While one trail is known as Adams Pond Trail, the others are simply the Town Center Trails.
They are maintained by a nonprofit organization and have been groomed to allow for cross country skiing.
Once the snow falls, this really is a magical place to ski.
Where is it? 230 Mammoth Rd, Londonderry, New Hampshire
Final Thoughts
As you have just found out, there are many skiing opportunities across New Hampshire. Most of them offer the chance to rent equipment, while others have a program to help new skiers take to the snow.
No matter what kind of skiing day (or week) you are after, there are many places to enjoy skiing across the beautiful landscape that is New Hampshire.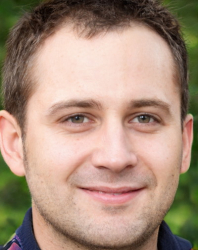 Latest posts by James Apfel
(see all)