Cross-country skiing is a fantastic winter activity that is becoming more and more well-liked by people of all ages.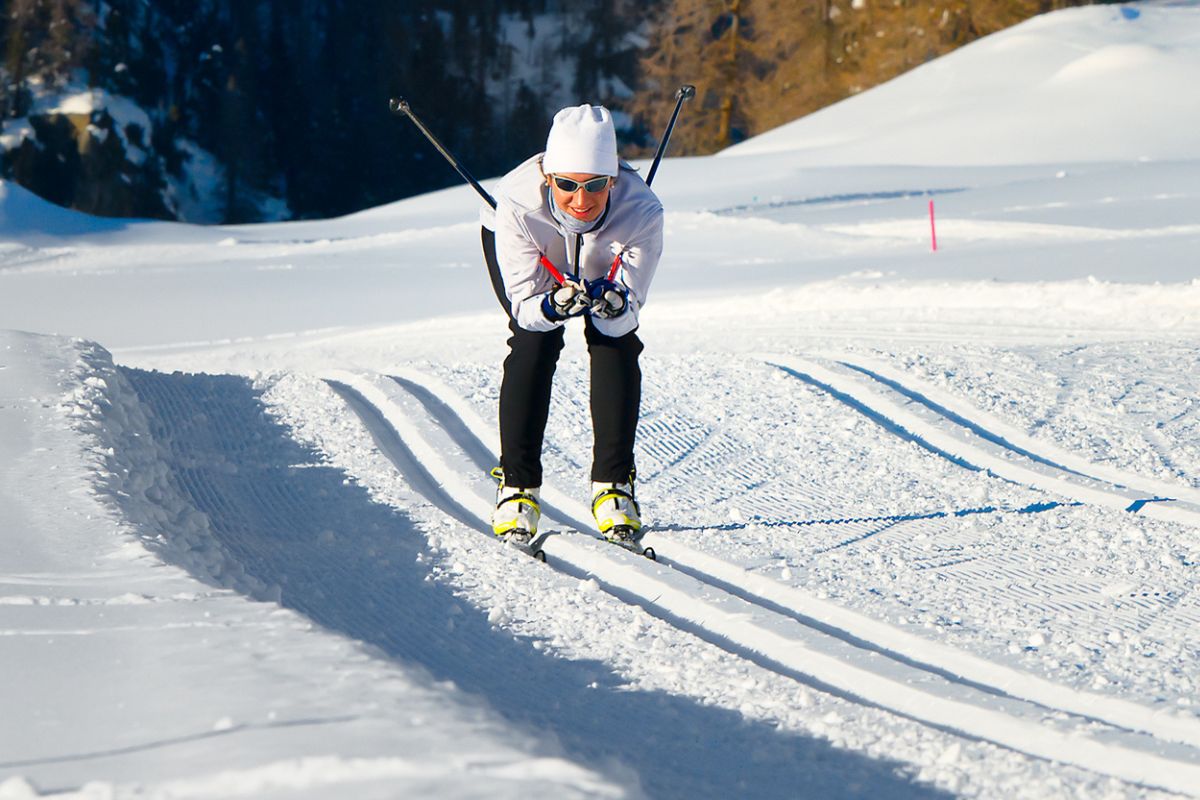 Both children and adults can learn it quickly, and the equipment is simple. It is an incredible sport that the whole family can enjoy or you can do alone.
And you don't have to travel all the way to the Alps to do it! There are various places all over the country that have winter sports centers. Although, we are going to focus on the wonderful state of Massachusetts.
Below are 10 breathtaking cross country skiing destinations in Massachusetts for you to try when you visit! Make sure to take notes and book your trip as soon as possible to glide along some of the most beautiful trails.
Located in the calming hills of Granvill, the Maple Corner Farm offers 20 kilometers of marked ski trails. Perfect for any level of skier with any preference of trails. They also offer 10 kilometers of snowshoe trails.
The trails offered by the Maple Corner Farm take you through pastures, mountain streams, maple groves, forests, and hills. Perfect if you are looking to explore a different side of the town.
This family run ski center has plenty of offers including a rental shop which has skis and snowshoes for everyone to rent. So no need to panic if you happen to forget your own equipment.
They also offer a selection of group and private ski lessons allowing you to learn in a small group or on your own to really harness your skills. Then when you feel comfortable you can go off exploring with your friends and family.
There is no need to pack your lunch as the Maple Corner Form has a lodge packed with hot foods, warm drinks, and a cozy wood fire for you to snuggle up to after your ski.
This ski area has terrain for beginners, intermediate skiers, and experts. It also supports snowshoeing, fat tire mountain biking, and both traditional and skate skiing.
When the snow covers enough of the ground, the park will open allowing you to ski through the Elm Park and Newton Hill where incredible scenery and trails await.
In a stunning, historic public area in Worcester's center, The Ski Park will offer a unique, engaging, and cost-free wintertime recreational amenity.
Depending on your skill level you may opt to follow the beginner trail around Elm Park, or those a little more advanced can opt from the blue or black course throughout Newton Hill.
Both offer a range of activities including hiking. So even if you aren't a skier you can enjoy the views of the Nordic Ski Park.
If you are looking for a ski center that has a little something more to offer then the Hilltop Orchards Cross Country Ski Center is definitely worth a look.
Along with having a lot of big apple trees, Hilltop Orchards also has a 200-acre site that is used for Nordic skiing and snowshoeing in the winter, with some spots providing expansive views of the Berkshire Mountains.
Trails are prepared for all styles of skiing including classic, skate style, and snowshoeing.
There are beautiful wooded backcountry trails that allow more advanced skiers to really test their skills. All of which have been designed by Winter Olympics participant, John Morton.
What makes this Nordic Skiing center so special? Well, the Hilltop Orchards also have an inhouse winery.
From picking your own apples to tasting all of the wines they have to offer, the Hilltop Orchards Cross Country Skiing Center has something for everyone.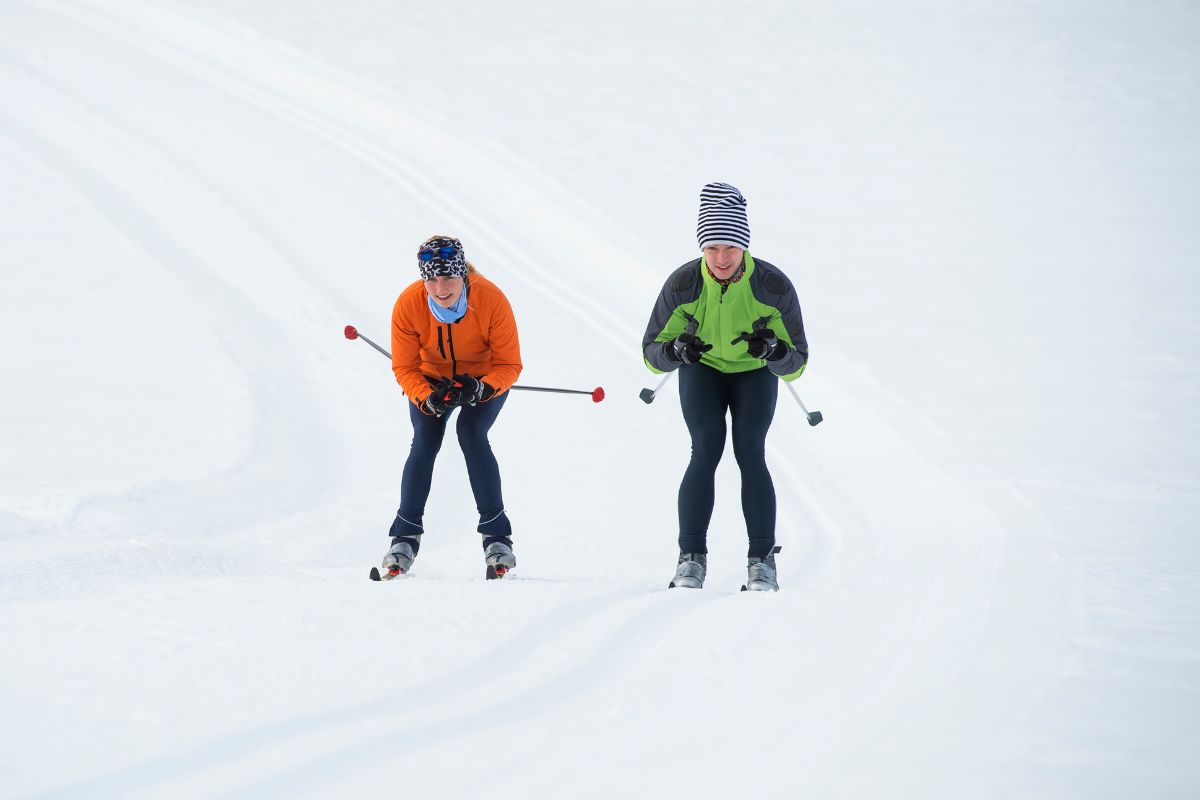 Located at the peak of a high meadow in Hawley, Massachusetts, the Stump Sprouts Cross Country Ski Center has so much to offer.
You can partake in cross country skiing, snowshoeing, biking, workshops, and even weddings (Invitation only of course).
The 25 kilometers trails are designed for classic Nordic Skiing where you can be immersed into the magical wooded glades of meadow .
You can also book a room to stay at the Guest Lodge where you will have incredible views all around you and a warming fireplace to keep you warm throughout the night.
Guests are served a home-cooked meal with their stay making it perfect for those special occasions. Or as a romantic getaway for you and your special someone.
There is no set cost for the use of the trails, however, the center does encourage donations to maintain the trails. Equipment can be rented from the center for an affordable price meaning that you never have to worry if you forget anything.
The Stump Sprouts Cross Country Ski Center and Guest Lodge is a must for anyone who enjoys skiing or just being surrounded by nature.
The Great Brook Ski Touring Center has 10 miles of breathtaking trails that travel through Great Brook Farm State Park. Perfect for skiers of all ages and levels.
You will be surrounded by fields, farms, woods, hills, and adorable ponds that stretch on for miles. 1,000 acres to be exact.
Skiers can explore the peaceful forests surrounding Meadow Pond on the Pine Point Loop, travel past farms and a functioning dairy farm on the simple Lantern Loop, or test their stamina on the challenging Woodchuck Trail's hills.
Feel like your little ones are still too small to be out skiing on their own? Great Brook Ski Touring Center has an assortment of snowshoes and pulk sleds that are great for pulling along children.
With two sets of ski tracks and a perfect skating lane spread across a large, packed surface, the machine grooming at Great Brook sets the standard.
Return to the rustic lodge of the ski touring center, a converted cow barn, for a hot chocolate and a seat by the fireplace.
Got a free day during your trip to Boston? Why not make the 20 minute drive along Route 90 to Weston Ski Track?
Located 13 miles west of Boston, this incredible Ski Track is the perfect way to spend a sunny winter's day.
Since 1974 the Weston Ski Track has offered night skiing, rentals, lessons, and snow making while you can experience the views of the Charles River.
This track is extremely popular as it takes DIY to a whole new level. They have one of the largest cross country ski snow making systems in the world. So while other tracks wait for the snow to fall, Weston Ski Track is ready to go.
Throughout December and January, the snowmakers operate nonstop as long as the weather permits to build a loop that is roughly 2.5 kilometers (1.5 miles) long. This artificial snow's durability enables the base to last well into March.
Canterbury Farm is located in the wonderful Berkshire Hills. They offer skiing, skating, hiking, biking, snowshoeing, and swimming. They also host a range of music events and garden tours throughout the summer months.
This Cross Country Ski Center and lodge is the perfect place to take the kids for a summer or winter break. With 13.5 miles of trails groomed almost daily, they are kept in perfect condition allowing you to ski alongside ponds, lakes, fields, and mountains.
We highly recommend booking a lodging at the bed and breakfast throughout the summer and watch as the wildlife interact all around you.
With 25 miles of jaw dropping trails the Notchview Cross Country Ski Area is extremely popular amongst local skiers. With many traveling from all over to experience the trails and views it has to offer.
There are many different types of trails, from Kinderloop for kids to backcountry tracks for expert XC skiers and snowshoers.
Out of a total of 40 trails, twenty-eight are groomed allowing more advanced skiers the chance to try out new terrains.. The 3100-acre property contains an open meadow and a picturesque forest.
There will be a lot of snow at a high base elevation, even through March and April. With lessons available anyone can learn to ski and fall in love with Notchview Cross Country Ski Area.
You can even bring your dog for a ride!
Final Thoughts
Skiing is one of life's most incredible activities and throughout the state of Massachusetts, you can experience it time and time again.
From the high peaks of Notchview Cross Country to the maple groves of Maple Corner Farm, there are little pockets of ski heaven throughout Massachusetts.
Why not test each one out this winter and bring your friends, family, and your dog along for an incredible journey!
Whether you have got your own skis or need to rent a pair you can glide alongside some of the country's most breathtaking cross country skiing locations.
Make sure to book your ski time!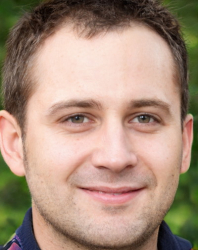 Latest posts by James Apfel
(see all)