Cross-country skiing is an extremely fun and rewarding activity that you should definitely try at least once in your life.
Though you will be in a snowy and cold environment, it might surprise you to know that when you get properly into it, you will end up generating a lot of heat.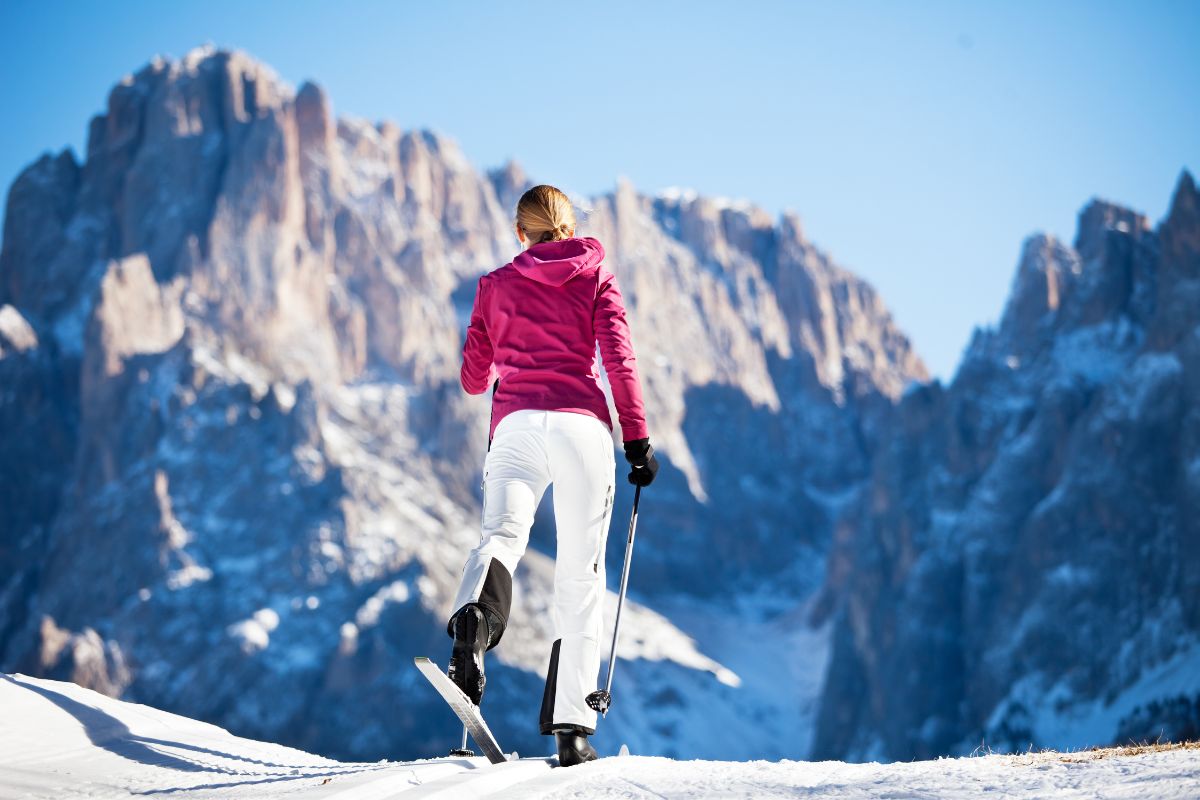 Because of this heat generation, it's extremely important to know what to wear when you're cross-country skiing.
You have to have the right balance for being able to cool down, without freezing in the cold climate. If you are new to cross-country skiing, then you've come to the right place.
We'll be going over everything you need to know about how to dress appropriately for cross-country skiing. So let's get started!
Basic Overview Of What To Wear
We'll be going into detail about the different layers, but first, let's have a brief look at the overview of what you'll be wearing. There are three layers of clothing you'll be wearing when taking part in this activity and they are as follows:
Base Layer: This is your first layer of clothing. This is the layer that will be worn closest to your skin and you should be wearing materials such as synthetic or wool. These materials dry quickly and they will move sweat away from your body so you don't get too cold.
Middle Layer: This is your second layer of clothing. This is the layer where you will want warm clothing materials. Some of the best and most recommended include fleece or even a lightweight, puffy jacket.
Outer Layer: This is your third and final layer of clothing. All you really need for this layer is a good jacket that is waterproof, breathable, and windproof.
Once you have all of these layers sorted, you will be ready and prepared for your time cross-country skiing.
It's in your best interest to bring some extra layers if you are skiing for an extended period of time because sometimes you will sweat quite excessively and this can cause you to get colder.
You will also want your clothing to be as versatile as possible, so clothing with zips and vents is perfect for this activity.
Now we've had a look at the brief overview of what you need, we can look at each layer a bit more indepth.
Base Layers
Starting with the base layers, this includes your underwear, top, and bottoms. You want this layer to be comfortable and you want it to fit your form.
While you don't want this layer of clothing to be loose, you also don't want it to be too tight either. If your base layer is too tight, it will restrict your movement.
The material of your base layer can make all the difference when you are actually out skiing too. Ideally, you will want to be wearing materials such as polyester or merino wool.
Both of these materials are designed to wick moisture away from your skin and towards the fabric itself, so you don't have to worry about sweat making you colder.
Avoid wearing cotton on your base layer because cotton absorbs moisture and it takes quite a long time to dry once it is wet.
You can also wear a short sleeve top if the temperature isn't too cold. With the other layers, a shorter sleeve top can actually help you quite a bit.
Middle Layers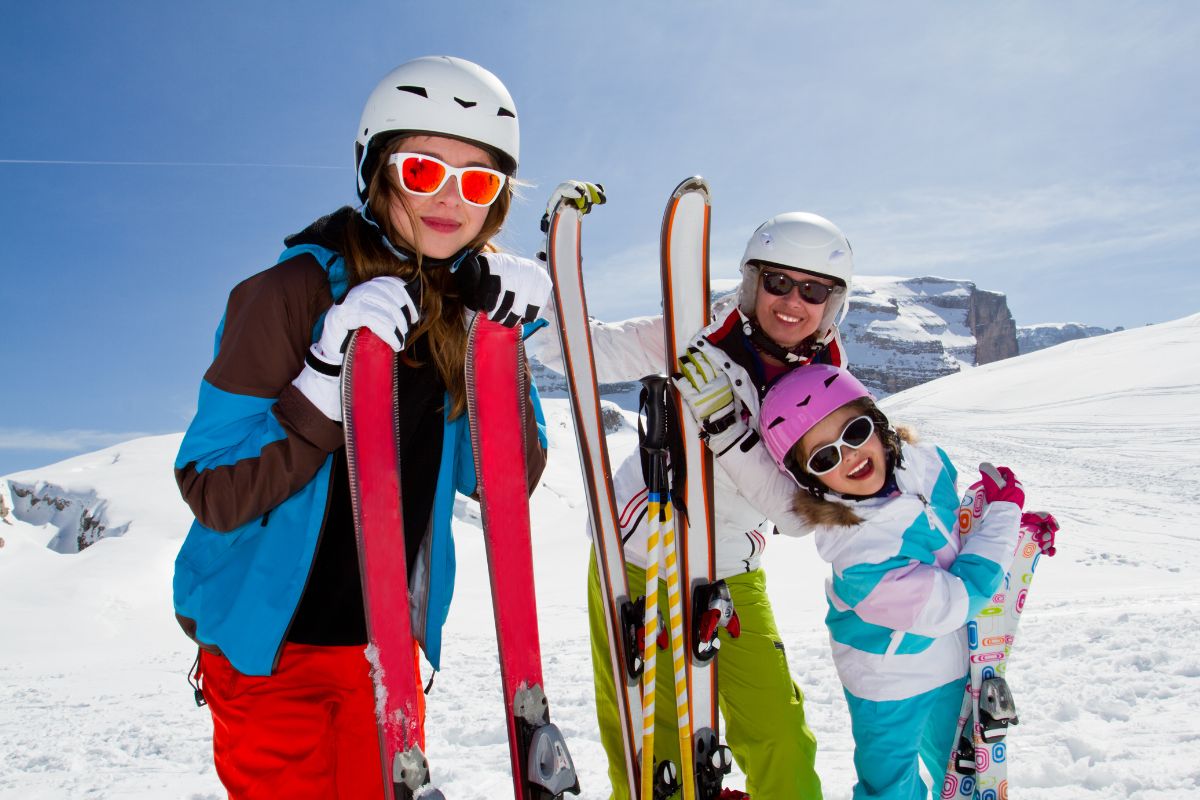 Once you're happy with your base layers, you can move on to your middle layers. You need to make sure that your middle layers are made of insulating material so your upper body will be able to get some warmth.
You may need more than one middle layer, but that purely depends on the temperature in which you are skiing. If it is a lot colder out than usual, two layers are recommended.
Some examples of the perfect middle layer clothing include a lightweight puffy jacket, a thin insulated vest, or a lightweight fleece pullover.
This layer is all about keeping you warm while you are out in cold weather conditions for long periods of time.
Outer Layers
And finally, let's look at the outer layers. While regular skiing involves wearing thicker, bulkier coats and jackets, that isn't practical for cross-country skiing as it requires a lot more movement which leads to overheating.
To work around this, it is recommended that you choose a jacket that is wind resistant, and breathable, which will allow you to sweat without it sticking to your skin and clothes.
You also have to make sure that whatever outer layer you choose fits snugly over your other layers, but you won't want to feel constricted.
Some of the best outer layers are hard shell and soft shell jackets. Softshell jackets are water resistant, so if it does start to rain or snow while you are out, you won't have to worry about getting drenched and cold.
On top of this, the material used for softshell jackets is breathable and stretchy, so you won't overheat.
If it starts to snow or rain heavily, then you'd be better suited to a hardshell jacket, as softshell jackets won't offer much protection in this case. Hardshell jackets are also breathable and wind resistant.
In terms of your pants, you also want to make sure that they are wind resistant and breathable too. Some of the best pants include yoga or running pants that are lightweight and non-cotton.
You also need to make sure they allow a range of motion. You can wear them without a base layer or with one, this will depend on the temperature and what your experience with the cold is like.
Conclusion
It is very important to prepare properly for a cross-country ski because if you wear the wrong things, you can overheat too quickly, or you can get cold too quickly.
While it might seem like you have to do a lot of preparation, this guide can really help you avoid getting into a dangerous situation, so follow these tips as much as you can!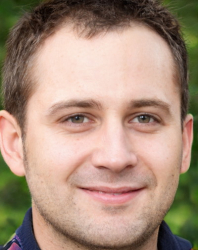 Latest posts by James Apfel
(see all)