Skiing has always been recognized as one of the more expensive sports to participate in, even as a hobbyist or casual skier. It's easy to see why too, as there is a lot of equipment required to ski safely even at a beginner level.
It also involves travel to fairly unique and hard-to-reach destinations where the snow actually accumulates, and these resorts are so specialized that they can be quite costly places to visit.
Then there's lessons, food, and all the other essentials that come with any trip to consider, which can quickly add up and amount to a surprising cost.
While there are ways to save money and cut down costs, it's really important to get an idea of how much skiing will cost upfront before you fall in love with the sport or start investing in it without realizing just how expensive it can be.
In this article we're going to break down everything we can about skiing and its costs, from equipment to lessons, to lift passes and food, to help you make an informed decision about your next trip.
If you're in a rush, however, there are some quick estimations we can provide to give you a sense of rough costs at a quick glance.On average, skiing costs between 100 to 200 dollars per day, or around 80 to 160 euros.
This includes everything from ski and clothing costs to your food and ski pass, however, this doesn't cover accommodation, lessons, or extra things like spending money and partying/apres-ski.
For a more in-depth look at these costs and what to expect, please read on.
Also, it's important to keep in mind that prices can fluctuate quite a bit depending on the time of year you intend to ski, where you intend to ski, and the resort you're staying at. There are often great offers and packages for groups that can really help reduce costs, and if you're savvy you can save money in surprising places to cut down on costs as much as possible.
Skiing Equipment Costs
There are some really compelling arguments about whether or not to buy your own skiing equipment. It is of course quite an investment, a significant upfront cost that can be daunting for some.
There is also the risk of breaking or losing equipment, and obviously having to absorb that cost yourself. However, renting itself can be quite expensive especially if you're someone who has rightfully fallen in love with skiing and now spends every waking minute thinking about when you can next hit the slopes.
Renting does have some advantages, however, such as having a range of equipment to try on ensuring you can get a good fit, as well as only losing your deposit if you break or lose equipment, as opposed to the far higher cost of breaking or losing your own personal equipment.
Of course, rental equipment can sometimes be less high quality, and many people say that rental ski boots are far less comfortable, or rental skis provide noticeably worse performance.
Making the decision between both options is a difficult one and it's one you can only make for yourself based on your own personal habits, financial circumstances, and your future plans.
Let's take a look at what both options cost, as this is a key factor in this decision.
How Much Does it Cost to Rent Skis?
When you rent skis you'll also need to rent boots and poles too, as you can't really use the skis without the appropriate footwear and equipment.
Per Day - $25 - $45 | €20 - €30
Per Week - $200 - $400 | €60 - €100
How Much Does it Cost to Buy Skis?
For buying, these are the approximate prices.
Buy Skis
Skis - $350+ | €200+
Boots - $250+ | €150+
Poles - $50+ | €30+
As you can see, if you rent for more than a few years the cost can add up quickly and start to make a compelling argument for purchasing your own skiing gear, and while these prices are estimations, there are many budget options and sales to take advantage of, meaning better value can be found if you take the time to buy in the offseason and search hard.
Ski Clothing
Skis are essential, but without proper skiing clothes, you'll have an uncomfortable, possibly life-threatening situation on your hands.
Proper ski clothing saves lives and makes everyone much safer and more comfortable while on the mountain, and is packed with features that aren't replicated in other standard outdoor clothing.
Modern ski clothing is incredibly advanced, often being highly waterproof to prevent snow from getting in and freezing you, while also being breathable which allows your own sweat to evaporate preventing you from getting clammy or frozen from the inside.
They are also lightweight, packed with pockets for everything from ski passes to snacks, and also come in an array of cuts and colors to suit every discipline and style sensibility.
It is possible to rent ski clothing as it can be quite expensive, however, buying can also be done very cheaply if you find the right deals and buy in the off-season when everyone's mind is on sunglasses and swim trunks!
How Much Does Ski Clothing Cost to Rent?
If you're only planning on skiing once, are a total beginner or aren't sure if you will enjoy skiing, renting may be the choice for you.Rental shops will be able to provide you with everything you need from gloves to helmets, but remember to bring your own undergarments and other layers, as these are your responsibility!
Renting Clothing
Jackets/Trousers - $30+ | €15+
Gloves - $10+ | €8+
Goggles - $8+ | €6+Helmet - $15+ | €8+
How Much Does it Cost to Buy Ski Clothing?
If you know you're going to ski multiple times per year or at least go once a year for the foreseeable future, buying becomes a necessity to avoid rental costs and make yourself as comfortable and familiar with your kit as possible.
Your own gear will often fit better and be in better shape than rental gear, and it's nice to have the peace of mind that it's yours, and yours alone.
What's more, ski jackets make a practical investment as a day-to-day jacket, due to their amazing waterproofing, warmth, and breathability.
Buy Clothing
Jackets/Trousers - $200+ | €200+
Gloves - $40+ | €30+
Goggles - $850+ | €50+Helmet - $60+ | €40+
It's also important to make sure you've got proper base layers, mid-layers, and everything else, as when it comes to skiing, layering properly is very important to your safety and enjoyment.
Investing in good quality gear will ensure that it lasts and stands up to the rigors of skiing well, but there's no need to go overboard and certainly no need to buy top spec gear if you're a casual skier or an enthusiast.
Believe it or not, having all the best equipment won't necessarily make you a better skier or make you any safer.
Lift Passes
If you've never been skiing before you may be wondering what on earth a lift pass actually is, and why it's so important.
The lift pass is what gives you permission to use the chairlifts which will deliver you up the mountain to the slopes. Without one, you'll be stuck in the resort, and won't be able to ski anywhere. It's an essential part of any ski trip and is what opens the door to the various runs at your chosen resort.
Ski passes are available in various forms, from day passes to week-long or even full season passes for the seasonaire.
The value of long-term passes obviously depends on how many times you've been able to use it, but if you're working in or living near a resort, these can provide amazing value for the avid skier, while day passes are great for impromptu day trips.
Lift Pass
Per Day - $60 - $80 | €20 - 50
Per Week - $150 - $300 | €120 - 300
The price of lift passes can vary quite a lot depending on the resort you're staying at, how extensive the ski area is and the region you're skiing. Time of year can also play a part, as peak times in the season will of course be more in demand and expensive.
Low season or preseason passes are a great way to save money and can net you some huge bargains and uncontested runs should the snow cover be good enough, however, there's always that risk that conditions won't materialize which is why these are less popular choices.
Beginner skiers may only want the cheapest ski pass available, as they're unlikely to explore too much of the resort on their first trip, while experienced skiers may want a comprehensive pass to explore further and get the most out of their trip.
There are often discounts for children and seniors, and some resorts even have free beginner lifts however this isn't guaranteed.
Ski Lessons
Ski lessons are optional but they can really accelerate your progress and it's possible for some beginners to start parallel skiing before the end of their first ski trip with good instruction, building huge confidence, and helping you get the most out of your vacation.
Lessons may seem expensive but they can make your trip much more enjoyable, giving you the skills to travel further and more comfortably, and actually increase your skills.
Even non-beginners may benefit from a refresher course or some tips to get them up into the next difficulty level.
Ski Lessons Cost Per Skier
Per Hour/Solo - $70+ | €40+
Per Hour/Group - $30+ | €20+
Per Day/Solo - $500+ | €300+
Per Day/Group - $100+ | €100+
The most expensive type of ski lesson is of course the one-to-one lesson, where your instructor is focused entirely on you and improving your technique. This will often lead to a much faster improvement and much more confidence, however, this of course is much more expensive.
Groups are a great way to save money and you can still learn a lot, and even get lucky if people don't show up or numbers are low giving you more one-to-one time with the instructor.
There are private instructors and ski schools, both of which are great and offer a range of services to skiers looking to improve, however, schools will often be a little cheaper as they have more instructors and can take on more skiers with each group.
Lessons are optional, but it's almost impossible to learn without them and your friends won't be able to help you if you can't ski and they can.
Teaching is difficult, and being able to recognize specifically what someone needs to change to improve their skiing is a special skill that takes years of practice. This is why instructors and lessons are so costly.
Cost of Hotels
Accommodation for skiing can actually be one of the places where you can save money. There are often a lot of budget apartments and rooms available for cash-strapped skiers, however, there are also impressively furnished lodges, chalets, and hotels for skiers who want to live in luxury at the resort.
Even the most budget room will be more expensive than a budget room at a standard vacation resort however, as ski resorts know you don't have much choice if you want access to the mountain.
You can expect to pay anywhere from 20 to 30 percent more for a budget room at a ski resort than at a normal beach resort.
Rooms also often sell out at peak times of the season, so you have to book well in advance to avoid disappointment or high prices.
The Cost of Parking
While not everyone drives to the resort, those who do need to know how much it will cost to keep their car safe during their visit.
Starting prices are often around the 30 dollar mark per day, but they can vary depending on how busy the resort is and the time of year.
Make sure to check this in advance to avoid disappointment.
Cost of Food
Food is actually quite expensive at ski resorts, as again you're pretty much a captive audience while on the mountain, and skiing builds one hell of an appetite.
It's believed that skiers need anywhere around double the average calories needed due to the stress of skiing all day and exerting yourself at altitude, so budgeting correctly here is very important to ensure you're able to fully enjoy your stay.
You can get some hotels and chalets which are catered, but it's very common to eat out every night at the resort, and there are often many cafes, bars, and restaurants to choose from, all of which will typically be quite expensive compared to normal restaurants at ground level.
Another option is to bring at least some food with you to save some money or offset the costs of repeated dining out.
Cost of Travel
The cost of getting to the resort can be one of the main issues with budgeting for a ski trip, however, this is also heavily dependent on where you live and how accessible ski resorts are to you.
If you have to fly, naturally costs will be higher, however, it's possible to take other means of transportation or even drive and save money if you're close enough or willing to travel for a longer period of time.
It can be hard to predict prices for flights as they change a lot depending on demand. Booking in advance is advised though to again avoid missing out entirely.
Try Before you Buy
If you can, give skiing a try at your local ski facilities, even if it's a bit out of the way. There's usually a dry slope near most major towns and cities, and it's advisable to give the sport a try here before sinking a ton of money into something you may not even enjoy.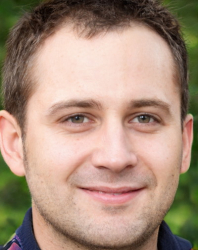 Latest posts by James Apfel
(see all)