Skiing equipment can cost a lot of money. The costs truly can stack up after a while, and this is even more true when you're just a beginner. Perhaps the biggest purchase of all is going to be the skis themselves.
In general, you can expect to spend anywhere from $400 to $1000 on a set of skis. That's not all you need either.
In addition to this, you're also going to need bindings and boots to be able to ski properly. These cost a lot of money too. The entire ski setup could end up costing you from $600 to $1500.
There is a massive gap in price, and this can make it difficult to know whether you are getting a reasonable deal on the purchase. There are a number of different things that can have a huge impact on the price of the skis.
Don't just buy things automatically - read this guide first to figure out how much you should be paying on new skis based on a couple of different factors that can sometimes change the price.
When you have read this guide, you can feel a little bit more confident that you are getting a high quality pair of skis and you aren't overpaying on features that you don't really need.
Factors to Consider When Choosing the Right Pair of Skis
Level of Experience
If you have been skiing for a really long time, then it's unrealistic to think that your needs are going to be the same as someone who is just getting started. Skis are usually made specifically for a certain level of ability.
For instance, if you are more advanced then you are likely to be paying more money to get a pair of skis than a beginner would. There's no need to buy the most expensive skis if you are just starting out.
It won't help you to ski better, and actually you may find that skiing is even more difficult if you buy skis that are outside of your level of experience.
If you have a lot more experience then there's a good chance that you are going to be skiing a lot faster, and your turns will be more abrupt. As such, you're going to need to have skis that are much more stable.
This usually includes performance skis that are designed to be able to cope well with intense, vigorous use. They will usually cost more because they are more durable and can handle the slopes a lot better.
This is in contrast to the needs of a beginner. A beginner is better suited to a set of skis that have been made to have more shape and flex. They are better for controlling the skis much more easily and more comfortable when the speed is slower.
They are more lightweight and tend to cost less money than their performance level counterparts. If you buy beginner's skis brand new then they tend to cost around $400.
Your Size
It's important to never buy skis outside of your ability level. Of course, your size can change that. You need to consider your weight when you are trying to buy the best pair of skis for you.
Heavier skiers are very similar to advanced skiers in a lot of respects, since they are going to put more force on the skis than someone who weighs less would. If you weigh more, then the ski is going to flex a lot more.
With that in mind, you should try to buy a ski that's a level above your current level of experience if you weigh more than 200 pounds. If you are just getting started then it may be useful to use skis that are designed for people at the intermediate level.
The additional weight will basically mean that you get the same effect with the intermediate ski as someone who weighed less would get on a ski made for beginners.
On the other hand, a beginner ski is a lot better for you if you weigh less than 105 pounds, even if you have more experience. The intermediate skis aren't able to exert as much force under a lower level of weight, so they may not flex in the way that you want them to.
As you can imagine, your weight can have a huge impact on what sorts of skis you can get. Sadly, you're going to need to splash a little more cash for skis if you are heavier as beginner skis most likely won't cut it.
You have a small benefit if you are smaller though, as you can simply buy some cheaper skis for beginners, even if you are more advanced in the skill.
Personal Style
Like with everything else in life, skis that have fun graphics generally tend to cost more money than skis that come in solid, standard colors.
If exciting designs don't bother you then you will find yourself paying a lot less for skis. Fun graphics can make other skiers jealous, but is it really worth it to you to spend that extra money?
Pride
There's nothing wrong with buying the skis from last season, and they can also save you quite a bit of money in comparison to the current season.
Not only that, but buying your skis at the end of the season can save you a lot of money. You will be spending a lot more money when buying the current models.
Don't write off buying the previous season's skis just yet! Remember that there aren't many changes from one year to the next in most ski sets.
There will usually be tiny improvements but they aren't going to change so much that you will notice a massive difference when you are skiing.
Most of the time the only real change is going to be with the graphics. There's no need to buy the latest skis if it's just for the sake of cooler graphics. Save yourself some money.
If there are massive performance changes though, you should be sure that you do plenty of research into those changes. This will help you to figure out whether it's worth it to buy them.
Additional Gear Considerations
It's great that you have skis, but that's not all you need. In addition to skis, you also need to get other gear such as poles, bindings and boots. You can easily spend around $200-$500 on boots, $100-$200 on bindings and poles will usually cost around $30.
What's good though is that poles and bindings are very universale. If they fit well into the boots and the skis then you shouldn't have an overly complicated time trying to shop for them.
There usually isn't a big difference between most poles. You can get a new set for $30, but you can spend even less than this by getting a pair that has been used a little. You don't need to spend a lot of money on poles.
You do need to pay extra attention to the boots, however. They can make a massive difference to your overall skiing experience.
You need a pair of boots that you can put on easily, that are warm and comfortable - this can be quite a challenge, more so than shopping for the skis. If you want to splurge on some of your skiing gear, then you should certainly do so on the boots. This is the best decision.
Ways To Save Money on Skis
If you want to save money, here are just a couple of the things that you should remember to shave a few dollars off your gear.
Out of Season Stock
The current season's stock is always going to cost you more money, so why bother? Instead, you can save hundreds just by getting the skis from the previous season. It's unlikely that you are going to notice the minor differences either. Look in the clearance section to buy new skis that don't cost too much money.
Look for Gently Used Gear
Used skis aren't always a good idea, especially if they have been overused. Of course, it is a good idea to buy gear that has only been gently used. This can save you quite a lot of money.
You need to ensure that you check their condition before buying though - buying battered gear is not going to be fun for you.
Most of the people selling this gear only bought it around a year ago and are simply making space for the new gear. You can sometimes get this stuff for less than $100 - a definite bargain.
Don't Let the Colors Fool You
It's very easy to get drawn in by attractive designs, but steel yourself! Pretty colors cost a lot of money, so it's not ideal if you're trying to optimize your chances of getting better deals.
Research
It's always a bad idea to go into a ski shop and have no clue what you're looking for. You then become an easy sale to a salesperson who will try to make you buy the most expensive items there.
Some people will try to help you and aren't taking advantage. Whatever the case, you can have more confidence if you do your research beforehand.
Get a Bundle Package
You may save some money by getting a bundle package, which will consist of bindings, poles, boots and skis for one price.
You should always check what items are included in the bundle before you buy though, as that will give you an indication of whether the deal is any good.
Should I Rent?
If you're a beginner then renting can be a good choice while you figure out whether the sport is a good choice for you. The problem is that renting can cost a lot of money.
You could be spending as much as $80 a day on some hills, which certainly isn't cheap. Make sure that you call ahead of time to check the price. It will help you to know where you can save your money, which will be beneficial in the long run.
If you buy the skis then it will really help you to embrace skiing! You'll save both time and money by getting a pair of your own. You also won't need to deal with the queues and high prices of the rental shop.
It can cost a lot in the beginning, but you will be more comfortable and you won't need to buy gear again for at least a few years. It's worth the initial cost.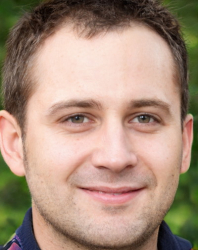 Latest posts by James Apfel
(see all)