Hitting the slopes and shredding through the snow on skis is one of the most exciting and exhilarating activities in life. Reaching incredible speeds as you glide down from the greatest heights and take in the best views; what more could you ask for in an extreme sport?
Skiing takes up quite a lot of energy and body strength to keep upright and achieve those exciting speeds. But how are you supposed to ski at your absolute best when you're freezing to death? If you're spending all your time shivering, you won't be able to ski well!
Luckily, thermal wear, ear muffs, and gloves help to keep our bodies warm during those sub-zero conditions, but how are we meant to keep our all-important feet warm enough to descend efficiently? Frozen toes don't exactly lend themselves well to extreme sports like skiing!
If you've ever wondered to yourself how you can keep your feet warm while on your skiing trips, then look no further. Today, we will be exploring four of the absolute best ski boot heaters and insoles that money can buy, so you can ski at your absolute best!
Don't forget to check out our dedicated buyer's guide as well, you won't want to miss it!
Perfect for frequent skiers are these vibrant red heated insoles from Hotronic.
Powered by rechargeable batteries with a high energy capacity, these heaters are perfect for those who are looking for a reliable and reusable solution to keep their feet warm during long skiing excursions.
Simply slip these red insoles into your favorite skiing boots, and attach them to the power supply to keep your feet from freezing. This foot warmer kit features universal insoles that are made to fit a wide range of shoe sizes.
If they do not fit your shoes, you can simply cut them down to size, by carefully trimming off any excess.
These soles can then be easily sealed within your boots, thanks to a self-adhesive system, which keeps them fixed securely so that they won't be slipping around uncomfortably while you head down.
If you wanted, you could even use a totally different pair of insoles with the rest of the kit, but you should make sure that such insoles can withstand higher temperatures without coming loose or otherwise becoming damaged.
These foot warmers do require self-installation, but this is an absolute breeze, thanks to a simple design and easy-to-understand pieces.
In order to get the heat flowing through your ski boots, simply attach the small green oval-shaped elements to the bottom of your new red insoles, and attach them to one of the two supplied long-life batteries.
These battery packs allow you to easily control your boots' temperature through access to two small buttons. This allows you to choose between three distinct heat settings.
As well as this, you can also choose to go above the hottest option to get a quick and warming boost of heat, just in case you want to give your feet an extra treat!
The Hotronic foot warmer set comes packaged with two of these rechargeable batteries, so you can really make the most out of them. The batteries simply plug into mains power, so there's no need for any hassle to be able to recharge them.
When using these batteries, they can easily be clipped to your boots, so that you don't have to worry about losing them as you shred through the snow!
However, you should make sure that these battery packs are properly secured, so that they do not become lost as you move at high speeds. Hotronic also sells a more secure clip that can be attached to your boots to provide extra security.
These heated insoles can last for a great deal of time. On their lowest heat setting, each battery can provide up to 21 hours of continuous and comfortable heat. At their highest temperature, they can last between 21 to 2.5 hours.
Thus, if you can use the insoles economically you can take to the slopes again and again without ever once running out of battery life!
Pros
The simple and rechargeable battery power supply allows for long sessions with frequent comfortable warmth or slightly shorter sessions with serious heating power.
Easy to choose temperatures, thanks to buttons that cannot be accidentally pressed. Extra boosts of heat are available by maxing the temperature via the battery.
Easy to install, with self-adhesive heat elements and insoles. The self-adhesives can handle high temperatures without coming loose.
Cons
The included battery clip may not be strong enough to hold the battery through intense conditions. You may need to buy an additional bracket to secure the battery.
Instructions can be difficult to follow when installing heated soles.
For a slight extra price, you can access an incredible range of extra features to keep your feet warm during skiing trips, by using the Thermic C-Pack Set.
This ski boot heater set is powered by two batteries, which are built to provide well over 17 hours of heat at the lowest temperatures, and up to 5 hours at the highest heat.
5 hours is a great battery life length for particularly harsh conditions, allowing you ample time to get some serious skiing done.
Ease of use is one of the primary focuses of this ski boot heating set. Each of the two rechargeable batteries can connect easily to Bluetooth devices so that you can connect to your heated boots easily with your smartphone.
This allows you to easily change the temperature of your boots to suit the conditions around you, without having to reach down towards the battery pack and fiddle with buttons.
If you don't want to use the Bluetooth function, then you can easily change the temperature by using the soft button on the face of each battery.
Ease of use even applies to the installation process. Each element of the set is simply inserted into each boot and then sealed down, using a self-adhesive system.
Heat is provided by small heating elements, which are placed just below the included Thermic brand insoles. The heat elements are also stuck down using the self-adhesive system, which is purpose-built to withstand high temperatures and not become loose.
These insoles are built to fully diffuse the heat from the element, spreading the heat around to evenly warm your feet, and to avoid the risk of burning.
The insoles of the boot can easily be adjusted to your taste. If you need to resize them for smaller boots, then you can simply cut them down to size. If you wanted, you could also use any of your already existing insoles, or a particular type you've had your eye on.
The heat element is built to not produce a fire or burn risk, so you can fully customize your foot comfort to your tastes.
The batteries can easily be recharged, thanks to an included recharging cable, which can attach to any USB power supply.
Unfortunately, the Thermic heat kit does not come packaged with a wall plug within which you can insert the USB cable, which means that you will have to provide your own for an extra cost.
The C-Pack batteries can easily be attached and detached from the ski boots, to allow for easy charging, and effective and sturdy storage which attaches to the outside of your boot, where you can keep the batteries held down.
Pros
Easy to control temperature, thanks to simple buttons on battery, and Bluetooth control via smartphones or other smart devices.
Rechargeable long-life batteries that can last even in excess of 5 hours at the highest temperature.
Can be used with existing insoles, thanks to a lightweight and thin heat element.
Cons
The power cable is not packaged with a wall plug, so you will need to supply this yourself.
One of the more expensive products on this list.
These purpose-built insoles are made to diffuse heat perfectly across their entire length. This makes them perfect for those looking to achieve even warmth across their feet, no matter the weather.
Built from high-quality carbon fibers, the soles can carry heat effectively across the bottom of the foot while also protecting its important components, thanks to its waterproofing.
This ski boot heating set also comes with a small pocket-sized remote control with a built-in LED display, which accurately communicates the temperature of the insole, so that you can efficiently control the temperature and suit it to your needs.
This also makes it much easier to maintain the temperature and to manage it, which saves any awkward waiting around for the temperature to rise.
This remote control can easily be clipped onto your bag, or onto a keyring to keep it secure and close by while you are moving at high speeds.
The insoles also come with a built-in heat sensor, which can accurately monitor the boot temperature to ensure that it does not exceed any parameters you set. If the insoles were to overheat, a control chip will kick in and return the insoles to a safe temperature for use.
The charging port, located towards the heel of each insole is protected by a sturdy body that protects the important components from dirt, weight, and sweat.
The batteries within the soles are lithium-based, and can withstand extremely low temperatures even below -20°C!
When it comes to the all-important temperature, these insoles can achieve warm and comfortable temperatures even on a short charge. They can last from anywhere between 4-8 hours per charge.
This charge time is affected by the temperature that you choose to use them at. Higher temperatures will cause the insoles to lose battery life far quicker than using them at a low-temperature setting would.
This means that these insoles are perfect for those who want quick and exciting bursts of skiing fun, and less so for those who want to be hitting the slopes all day.
Luckily, these insoles can be charged easily via the use of a USB plug, to plug it into a wall-based power supply, or even into the USB port of your laptop.
This means that, if you want a short break, you can take the time to charge the insoles, and then get right back to skiing once they have recovered some energy!
Pros
Easy to install and remove, with quick access to charging ports on both insoles.
Carbon fiber materials can carry large degrees of heat, while also providing waterproofing benefits, and efficiently protecting heating elements and batteries.
Remote control with an LED screen makes it easy to control and maintain the correct temperature for more comfortable usage.
Cons
Low battery life means that this would not be suitable for long skiing excursions.
Without proper care, the remote control could be easily lost. These remote controls are not easily replaceable.
The Ski Boot Heater Buyer's Guide
Now that you know of some of the best ski boot heating devices on the market, you probably feel ready to buy yourself one of these devices and get on the slopes. But which one should you choose?
Which one would best suit your skiing needs? Join us below as we explore some of the crucial factors you should make sure to look out for when making your choice on the right boot heaters.
Price
The cost of ski boot heaters can vary greatly depending on who they are designed for, the features they have, and the way that they are powered. Smaller boot heating solutions, such as gel pads cost less to purchase, as they contain few moving parts and have fewer features.
These devices have a clear function and operate only to fulfill it. Ski boot heaters with removable batteries are great for those who are looking to enjoy long skiing sessions, due to increased battery capacity.
Many ski boot heaters with removable batteries have a higher price margin, due to offering customizability, as well as extra features such as temperature control or even Bluetooth control in some instances.
If you want longer battery life and removable batteries for longer sessions, then it would be worth paying that little bit extra to earn these benefits.
If you only need occasional relief against the cold or are a less frequent skier, then you will benefit best from lower price options, such as those with batteries embedded into the soles, at the cost of shorter battery lives.
Temperature
Of course, one of the most important considerations when choosing a ski boot heater is the temperature that it can reach. Most ski boot heaters make use of heating elements to generate heat, which is then spread throughout the insole.
These heating elements can vary greatly in their maximum temperatures. If you are going to be skiing somewhere with extreme weather conditions, then you will want to spring for an option that can reach a high temperature.
Check to make sure that heaters have control chips that are actively monitoring to ensure that the elements do not exceed certain temperatures. This saves you from accidental burns, which you definitely don't want when you're hurtling down a snowy slope!
Many ski boot heaters come with easy-to-access controls that allow you to set the temperature that they operate at. Control methods can differ from product to product.
Some products make use of Bluetooth communication to allow you to control the temperature from a smartphone. Some products come packaged with small remote controls to allow you to accurately track the temperature.
Others simply have small buttons that allow you to choose from a few designated heating options.
If you want to be able to easily control the temperature, to make your boots more comfortable for different conditions, then you will want to go for a model with extra control features.
If you just want basic access to warmth, then options with smaller control features may be more appealing!
Ease Of Use
When you first receive your ski boot heating kit, you will no doubt have to spend some time installing it. These devices can easily be installed into your favorite boots, as most come with specialized insoles to perfectly work with their heating elements.
Certain ski boot heaters require more installation than others. Those with removable batteries require you to place the heating elements and the insoles yourself, as well as fully sticking them down to ensure they do not slip around.
Other ski boot heaters have their power supplies built into the insoles, which allows for easy recharging between uses. However, this does mean that you will have to remove and then replace the insole between every use, which could potentially become frustrating.
Ski boot heaters with Bluetooth make control even simpler, allowing you to change your boot temperature through the use of your smartphone, which means you don't have to wrestle with multiple devices in your pockets!
Frequently Asked Questions
Do You Need Ski Boot Insoles?
Skiing requires considerable energy and strength and thus this means that your feet will create quite a bit of friction within your skiing boots.
Because of this, you will definitely want to invest in some good and comfortable insoles so as to save your feet from serious strain while heading down the slopes. Using ski boots without insoles could lead to nasty blisters or sores across your feet.
You will want to make sure that the insoles are securely fixed to the structure of the boots so that they do not shift around and become uncomfortable.
Are Heated Insoles Worth It?
Skiing, of course, involves facing some extremely cold conditions, and since the sport revolves entirely around the feet, it is well worth investing in keeping them warm, to keep them flexible.
Heated insoles are well worth the price, due to the control they can provide over temperature. The risk of injury from heated insoles is very low as they commonly come with inhibitor chips that stop them from exceeding specific temperatures.
Why Do Ski Boots Hurt So Much?
Ski boots can be uncomfortable if they are not the right size. If you are picking up ski boots, make sure that they are the exact right size for your feet. If ski boots are too big, then your feet will slide around inside of them, and create friction which can cause blisters or rashes.
If your boots are too small then your feet will be tensed up for long periods of time, which will cause them to ache much quicker. Properly sized boots will support the shape of your feet to make sure that you achieve maximum comfort for long periods of time.
Why Do Feet Go Numb In Ski Boots?
This will likely be due to how tight the boots are. If the boots are too small, then blood flow will likely be interrupted in your feet. You may also be able to take away the numbing by loosening some of the straps on the boots.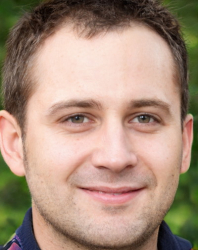 Latest posts by James Apfel
(see all)