To ensure that your ski boots last you for many years to come, you need to properly maintain them. This means keeping them dry and warm after a day out skiing.
It will be important to ensure that your boots fully dry out once you've finished using them. This is because otherwise the added humidity will permeate the lining of your boots and shorten their lifespan. Don't forget that your socks and feet will also be carrying bacteria.
When this bacteria is allowed to mix with the added humidity, it can cause an unpleasant smell, as well as mildew and mold.
Sometimes your accommodation won't have the heated ski racks you need to dry out your boots. Or if you're driving home from the slopes after doing some skiing, you will need a ski boot dryer to get as much of that moisture out of your boots as possible. The quicker you're able to do this, the longer your boots should last you.
We've put together a list of the best ski boot dryers around for every possible situation. Whether you're looking for a ski boot dryer that requires a power source or one that can be used in your car on the way home, there will be something below to fit your needs.
There's even a model which can dry two sets of boots at the same time! The best thing about the ski boot dryers that we've selected below is that they can be used for multiple seasons.
Let's take a look at the best ski boot dryers and what makes them so great!
The Drysure Extreme ski boot dryers are the perfect choice for those who don't want to rely on batteries or electricity to get their ski boots dry. These ski boot dryers instead rely on silica oxide beads. This works to naturally draw the moisture out of your ski boots.
There are two parts to these ski boot dryers. There's the gel bag which does all the hard work, which is then covered with the outer shell to help them maintain their shape. So you won't have to worry about these ski boot dryers collapsing in your boots.
It's worth noting that there are several different shapes of the Drysure product. The Extreme version will be better suited to ski boots, as the longer design will match their shape.
All you need to do to activate the drying properties of the silica oxide beads is to place the ski boot dryers in the oven. The best thing is that you don't have to do this every day in order to use the ski boot dryers. You will only need to activate them once every 7 to 10 days.
So you can activate them before you leave for your trip, and you can still use them for your week long adventure. This will be perfect if your chalet or hotel doesn't come with an oven. There's also the option of leaving the ski boot dryers in direct sunlight to activate them, too.
Another great feature of these ski boot dryers is how portable they are. You'll easily be able to pack them into your luggage to take with you around the world. You also won't have to worry about any noisy fans.
The only downside is that you'll have to leave them in your boots overnight to leave them to do their work. However, these are one of the most versatile ski boot dryers on the market.
The DryGuy travel dry DX boot dryer will be the perfect choice for those who are looking for a more compact design. You get 2 boot dryers included so that you have one for each boot, and these are more compact than some of the heated racks that are available on the market.
These particular boot dryers use both air and heat to dry out your ski boots to leave them toasty and dry for you the next morning when you need them. They will work to dry out the lining of your boots as well as the shells.
Another great feature of these ski boot dryers is their compact size. This makes it easier to take on skiing holidays with you if you haven't got much room in your suitcases. They will even be compact enough to fit in with the rest of your travel luggage!
The only thing to bear in mind is that these aren't as powerful as some of the other ski boot dryers we've reviewed on our list. So if you need to get your boots dry fast within a couple of hours, these won't be the best option for your needs.
However, if you're after a compact set of ski boot dryers that won't take up too much space or weight, these are the ideal product to have on hand.
The PEET boot dryer is just the thing you need if you're looking for an efficient ski boot dryer to dry out a single set of ski boots. These particular ski boot dryers are virtually silent as they use thermal convection to sufficiently dry out your boots.
Another great feature of these particular ski boot dryers is that they are fairly easy to bring with you on your travels. The air chambers and base have been designed to be collapsible, so you can take them apart to fit into your suitcase.
They won't take up too much space either once they have been collapsed. If you do have space in your car for these boot heaters, it will be easier than having to disassemble them and reassemble them once you arrive.
Perhaps one of the best things about these ski boot dryers is that they come with an impressive warranty. Whereas most companies only offer a 2 year warranty, PEET is so confident with the quality of their products that they offer a whopping 25 year warranty. So you can rest assured that you're buying a quality product!
The only thing that makes this ski boot dryer more challenging to use is that you have to plug it in and unplug it every time you want to switch it on or off.
There isn't a handy on/off switch for you to use. If you have longer boots, you will have to pay extra to get the extenders you need to fit onto the ski boot dryer.
The DryGuy Force dry boot dryer will be the ideal addition to your ski equipment if you're looking for an easily portable boot dryer for a single set of ski boots.
This particular model features a collapsible design to make them more compact. This also makes them much easier to bring with you when you're traveling.
The chambers have been designed to collapse into the base to make this ski boot dryer easier to pack away in your suitcase. The base itself isn't all that large, and the air chambers aren't too tall, so it won't take up too much room in your luggage.
One thing to bear in mind with this particular ski boot dryer is that because of its compact design, it won't be able to hold your boots in an upright position.
The DryGuy Force model combats this by rotating the air chambers 180 degrees so they can fully dry your boots. All you need to do is lie your boots on the floor and place them on the air chambers. So you'll get the powerful drying you need with a more compact design!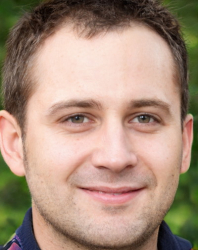 Latest posts by James Apfel
(see all)