When you are skiing, you need to be warm, comfortable, and safe. Your ski shoes help to contribute to this since they are what clips into place on your skis and protect you on the slopes.
You also need to be super comfortable when walking around the ski resort, but sadly, ski boots are not designed for this. With this in mind, you will also need a second pair of boots or shoes that are comfortable enough for walking around your resort.
That is what this article will be focusing on. We will be highlighting some of the key features you should be looking for in boots or shoes to wear at your ski resort, and explaining why certain types of shoes will not be suitable.
We will also be recommending some of the best shoes and socks we have found for keeping your feet and toes warm whilst still ensuring safety and comfort.
Best Ski Boots and Shoes: Off-Piste
To help you find some of the most comfortable shoes or boots for your ski trip, we thought we should include our list of 6 of our favorites. Each of these pairs is ideal for a ski trip and you are sure to be happy with any of them.
Best Warm Socks for Skiing Off-Piste
As well as shoes, you should also ensure that you have the best quality warm socks to keep your feet comfortable when skiing and exploring your ski resort. Merino wool is one of the best materials to help keep your feet warm whilst still being breathable. Here are 4 of our favorites.
What Shoes Do You Wear To Ski Buying Guide
Boots for Snow: Key Features
Below are some of the essential features that you should be looking out for when you are shopping for shoes or boots to wear on the resort and when exploring on your skiing holiday.
Waterproofing
First and foremost, you should only choose boots or shoes that are totally waterproof. When you are skiing, there will be lots of snow, ice, and melted puddles. When you are walking around your resort, and exploring the nearby towns, you do not want to have wet feet.
Wet shoes mean wet socks, and wet socks mean that your feet will be very uncomfortable and may even lead to issues with your skin and health. It will make your time at the ski resort miserable.
Normal shoes will soak your feet in seconds, and so you should only choose shoes that are totally waterproof. Luckily for you, there are lots of shoes to choose from, such as those made with Gore-Tex to allow your feet to breathe as well as keeping water off your feet.
In our opinion, boots are best as they protect more of your feet and your ankles, but shoes are also good if that's what you prefer. As long as they are waterproof you will be fine.
Good grips
As well as keeping your feet dry, it is also essential that you choose shoes that will be totally comfortable for walking around and traversing snowy or rocky terrain.
As such, you will need to have shoes or boots with excellent grips. After all, snow and ice are super slippery and the last thing anyone wants is to fall and injure themselves on a skiing trip!
Not only that, but it is likely that you will be carrying extra weight. No, we don't mean from all the delicious pastries and hot chocolate you will inevitably consume on your ski trip.
What we mean is that you will be carrying ski equipment that can be super heavy, thus meaning you will need to be extra secure and sturdy.
Your grips should be strong and textured to ensure you have a good balance on whatever surface you are walking on. Remember, the deeper the grooves and dips of the grips, the safer it will be for you.
Sturdy
Next on our list is sturdiness! You will certainly agree with us when we say that a ski holiday is not the place for flimsy sandals or high heels. You need your shoes to be hard-wearing, sturdy, and safe above all else.
As we mentioned in the previous section, good grips are essential. However, you should also consider the sturdiness of the shoe or boot itself.
You need your feet to be totally protected and supported. This means that the materials need to be top quality, the stitches need to be strong, and the soles need to be practically impenetrable.
Sounds like a big ask, doesn't it? However, there are plenty of brands out there that are creating excellent quality shoes that are affordable, sturdy, safe, and comfortable.
Look for a reputable brand and thoroughly research the quality of the craftsmanship for all of the shoes you check out before buying them.
Keep an eye out for the materials used for your boots or shoes too. Rubber is the best for the soles and the grips. You could perhaps look for shoes or boots lined with super warm faux fur (more on this in the next section), and either RPT, waterproofed leather, or even PVC for the outer materials.
Warm
As we mentioned in the previous section, it is also super important that you choose shoes or boots for the snow that are going to be warm. The chances are that you are going to be subjected to very cold, even freezing temperatures, and so you need to be fully prepared.
Of course, you may already have your own ideas and preferences when it comes to keeping your feet warm, and may already know of some foolproof materials that you like to use. However, we also wanted to suggest some that we know work well for snow boots and shoes.
First and foremost, you should definitely consider getting some shoes or boots with inner linings made from fleece, faux fur, or some other type of insulated padding. These will help to keep your feet toasty warm, and also add an extra slayer to help with the waterproof and comfortable aspects of your boots! It's a win-win situation.
Shoes to Avoid
Now that you know what types of shoes are best for your feet when you are at a ski resort, it is time to explore which types of shoes should be avoided like the plague. Some of these are obvious, whereas others may actually surprise you!
Formal shoes should not be worn at a ski resort. Sure, we get it, you always want to dress to impress. However, when you're somewhere that cold formal shoes are just a bad idea. They offer no grip, are rarely waterproof (yes, even the leather ones can still let water in!), and will not provide enough support.
Heels should also be avoided. Yes, that also means those fluffy heeled boots! They may keep your feet warm and look super cute, but they are not at all suited to snow, ice, and uneven terrain.
Flip flops, sandals, and slippers are also a no-go! This also includes crocs and clogs, too. All of these are dangerous when worn in the snow, and none of them will be warm enough for you.
Perhaps a little more surprising is the fact that Ugg boots are unsuitable. They are certainly warm and comfortable, that's for sure, but they do not provide the sturdiness needed. Also, they are notoriously bad at letting water in! Leave your Uggs home (or just wear them in the lodge if you really must take them)!
Lastly, trainers and sneakers are not ideal! Now, unlike the other shoes on this list, sneakers and trainers do offer grip and sturdiness. However, they let us down on waterproof abilities and warmth. So, leave these at home!
Why avoid these shoes?
All of the shoes we listed above are unsuitable in some way. Let's explore the reasons why they shouldn't be worn a little further with our handy list of issues they can cause:
Your feet and socks could get wet
Your feet will not feel comfortable, especially after a hard ski session
You could slip, fall and injure yourself
You could get blisters, soreness, and even frostbite
You could be more susceptible to illnesses such as colds
You could twist your ankle
Final word
Pack sensibly for your ski trip and leave your everyday shoes such as sneakers, sandals, and heels at home! Keep them warm, dry, and comfortable with good quality boots and fluffy socks and you will be good to go!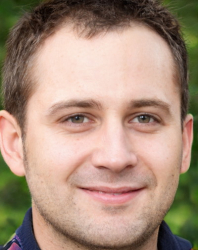 Latest posts by James Apfel
(see all)