Skiing is one of the most difficult sports in the world, performed in some of the most extreme and difficult terrains in the world.
Being able to see effectively in these environments is critical to quality skiing and safety, as skiers often reach incredibly fast speeds and have to negotiate very challenging conditions, sometimes including sudden poor weather, low visibility, and other perils.
Being able to negotiate these conditions relies heavily on skiers being able to see effectively, and a quality pair of skiing goggles is the absolute best way to ensure this, as they are packed with design features that help improve visibility and comfort.
While some may use sunglasses or no eye protection at all, this can be ill-advised even in favorable conditions, as the weather at altitude can change quickly, and the effect of snow blindness is also a very real issue that can cause lasting damage to your eyesight or spoil the rest of your skiing experience.
There are many types of skiing goggles, however, and not all of them are properly designed for certain face shapes.
People with small faces, or very small noses, will often find that average-sized ski goggles do not provide an adequate seal or comfortable fit on the face, which can lead to a host of issues, from fogging to air and snow finding its way up inside the goggles through the small gaps left around the nose.
This can be uncomfortable and also very dangerous, potentially leading to damage to the eyes or even a larger accident while skiing. This is where Asian Fit snow goggles come in.
These goggles are specially designed to create a more comfortable fit and a tighter seal around certain areas of the face where small faces, particularly small noses, aren't able to get good enough protection from most skiing goggles.
The frames and padding of Asian fit goggles are specially configured to eliminate these issues and provide premium protection for everyone who wants to ski safely and comfortably.
In this article, we're going to look at some of the best Asian Fit Ski and Snow Goggles available, to help you make an informed decision and find a pair of goggles that fits well and looks good.
If you're interested in the additional features and characteristics of these goggles, we've also included a buyer's guide below the product reviews for some helpful insights and tips into what makes a good skiing goggle, to help you find the right pair for you.
We've also added an FAQ section to answer some very important and common questions that are often asked about skiing goggles.But let's take a look at the goggles themselves and what they have to offer.
Giro are one of the most popular brands in extreme sports and while they are known for their helmets, particularly in the bike market, Giro produce a range of high quality accessories, their Roam snow goggles being among them.
These goggles are an excellent choice as they provide a range of great features including anti-fog coatings to keep your vision clear, as well as a good field of view and quality padding around the nose to create a better seal and ensure that even the smallest noses are able to use these goggles comfortably and effectively.
The microfleece liner is moisture wicking and takes care of sweat, and the additional set of lenses gives you multiple options for a different aesthetic, but also a different contrast to make your skiing safer if conditions change.
As an Asian fit goggle these are perfect for use on small faces and the only downside is that they are fairly basic, without a very striking aesthetic and with few alternative color options available for those who want to inject some more personality into their goggle game.
Overall however these are great goggles and provide all the features you could need for various conditions and snowsports.
Pros
Anti-fog coating
Wide field of view
Extra padding around the nose
Microfleece moisture-wicking materials
Two lenses included for different conditions!
Cons
A little basic in shape, few color options available
Oakley are one of the premier designers of extreme sports equipment and are among the best designers of snow goggles in the world, supporting countless professional athletes in skiing and snowboarding as well as other extreme sports where great goggle design is key.
The Line Miner design is striking, with classic Oakley aesthetics which look amazing. The large lenses give superb field of view and this is helped by the minimal frame that makes these goggles suitable for use with various helmet types.
The frame is also very flexible which allows it to contour easily to your face shape, and also features additional layers of contoured foam around the nose to make sure the seal in this area works well and keeps the elements out.
The use of Oakley's Prizm technology is a real highlight and speaks to Oakleys experience in quality eyewear, allowing you to benefit from amazing clarity and contrast in even the darkest and most difficult conditions.
Overall these are a superb goggle from a class leading brand, and the only downside of them is that the ventilation is a little lackluster compared to other designs both by Oakley and other brands.
Pros
Flexible, durable chassis
Low profile frame for great FOV and helmet compatibility
Triple-layer foam and moisture-wicking Polar fleece liner
Oakley Prizm Technology
Comfortable fit around the nose
Cons
Ventilation could be better
Anon is another huge brand in snow goggles and the M2 is a package suited to Men with smaller faces and want some of the best features available.
The interchangeable lenses use Magna-tech fixtures which allow for quick on the fly swapping which is excellent in tough conditions.The frame is strong and durable, with superb field of view and almost nonexistent frames that give maximum clarity and vision.
The triple layered foam works well to keep the goggles well seated and comfortable and also aids with ventilation to make sure that any sweat and heat is able to evaporate or be wicked away with the fleece liner.
The additional features are also superb, as these goggles come with an included face mask and microfiber bag that can be used to keep your lenses pristine.
The only downside is the glass lens material which may not suit some users used to plastic lenses, however it is tough and feels high quality.
Pros
Magna-tech quick change lens technology
Strong frame
Triple-layer face form for great seal and fit
Fleece liner
Great ventilation
Included face mask and microfiber bag
Cons
Glass lens material may not suit everyone
Zeal is a lesser known name in snow goggles, however their Portals are a gateway to an excellent day on the slopes due to the host of great features.
The lenses are polarized to protect your eyes from the sun, while they also benefit from anti-fog coatings.The contouring around the fit is excellent and tight, while the FOV is very good.
The included spare lens is also a nice touch in case of damage or alternative conditions on the slopes.
Pros
Excellent contouring and seal around the nose bridge
Polarized lenses
Anti-fog lenses
Additional lens included
Decent FOV
Cons
May not fit well with all helmets
Smith is another premium eyewear brand and also produces other high quality accessories for sports.
These have interchangeable lenses as you'd expect from a top brand and also use other great features to deliver excellent performance including anti-fog coatings, a proprietary ventilation system and good straps.
Finally the seal around the nose is perfect for users with small faces making these an excellent Asian fit snow goggle.
Pros
Interchangeable lenses
Anti-fog coating
Great AirEvac ventilation system
Good strap adjustability
Good seal around the nose
Cons
Few color options are available and few included accessories
Best Ski Goggles For Small Faces (Asian Fit) Buying Guide
To make sure you get the perfect pair of ski goggles for you, we've compiled a list of important features in a quality pair of goggles. These are key features to look out for in any ski goggle and will make the difference between a decent pair of goggles and a great pair of goggles that will last you much longer and perform far better.
There are a surprising number of things to look for, so let's get into them.
Lenses
Quality lenses are one of the most important parts of your goggles for a few reasons, chief among them being what both protects your eyes and allows you to see clearly.
This crucial part of the design has to be quality, with toughness to handle the harshest conditions and integrated features to make sure you don't fog up too much or have poor visibility in changing light conditions.
Quality goggles use a range of features including anti-fog coatings of various designs, as well as polarization to protect from the harsh UV rays of the sun, particularly when they reflect back off the snow.
Some goggles even come with quick-change lenses which can be swapped out easily and are capable of providing slightly different contrasts which are perfectly balanced for different light levels, improving clarity and visibility depending on the conditions.
Lenses should also be quite wide to provide a good field of vision and give as much peripheral view as possible as skiing requires a lot of spacial awareness to avoid other skiers and obstacles, so finding goggles with well-designed lenses and frames is key to being able to see well out on the slopes.
Field of View
Field of view is key as this is what allows you to see everything around you while you ski. A good field of view is really important for safe skiing, and you can tell quite quickly which goggles have this by how large the lenses are and how much they taper towards the edge of the lenses.
Additionally, well-designed frames are really important to be able to provide the support required whilst also being able to be low profile enough to not restrict the view of the slopes or the surrounding skiers.
Anti-fog properties
Anti-fog properties are really important as this can be one of the main drawbacks of using goggles over glasses and can prevent people from taking advantage of the huge safety benefits that goggles provide.
Fog itself can be a safety issue too, as it worsens visibility and prevents skiers from being able to see effectively which can have very bad consequences. Good designers use a host of methods to prevent or reduce this problem.
The first is to use good ventilation design to allow airflow into and out of the goggles that are controlled and that can remove heat and moisture from the goggles, preventing fog from building up on the inside.Another often-used feature is anti-fog coatings which are used on the lenses to prevent moisture build-up.
Moisture-wicking fleece is also used to prevent sweat and moisture from building up inside the goggles which also prevents fogging.
Finally, there is the dual-lens technology used by some brands which creates an additional layer of insulation from the elements and helps to keep the lenses of the goggles cleaner and less prone to fogging as temperatures drop.
StrapFinally, a good quality strap is key to keep the goggles in position both on your head or helmet. Most good brands use silicone bands within the strap to keep it in place as the grip provided by this is excellent.
Wider bands tend to be a little more secure and comfortable, however they may not all be compatible with different helmet designs so keep this in mind when looking at goggles and helmets to ensure you're getting equipment that will work together well and keep you safe and comfortable.
Frequently Asked Questions
How can I stop my goggles from fogging?
There are a few other tricks to keep your goggles dry, the first being to use additional anti-fog wipes as you ski to keep them from fogging.
Another is to make sure you aren't getting 'too' hot, and if conditions are ripe for it, don't be afraid to remove a layer to regulate your head and help prevent fog build-up.
Can my goggles be used with a helmet?
Some goggles are designed to work with some helmets, and some are proprietary and are only compatible with certain helmets.
This can be a result of the strap design or the frame design. Always check if your equipment is compatible before you start skiing as the result could be both uncomfortable and unsafe.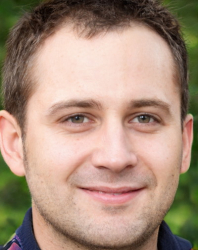 Latest posts by James Apfel
(see all)