It's no secret, skiing is one of the most expensive sports to participate in. There are many reasons for this. The most obvious is that ski resorts are located in very difficult-to-reach locations which naturally makes the cost of travel more expensive.
Then there's the incredible infrastructure to keep resorts open, from the management of snow and avalanche threats to maintaining pistes and ski lifts which need constant maintenance and care.
While these are some of the main reasons for the prohibitive cost of skiing, another one that often prevents people from taking up skiing is the cost of equipment.
Skiing requires some of the most expensive equipment for any sport, and skis alone can run into the several hundreds of dollars for the most basic set.
The cost of helmets, goggles, salopettes, and jackets as well as accessories like gloves and warm winter clothing quickly accumulate and can also run into the several hundreds of dollars, and even thousands if you're purchasing the best equipment possible.
Naturally, this would make most people reconsider if skiing is really for them, after all, there are plenty of other sports out there which require much less cash.
However, no sport gives an experience comparable to skiing, which is why so many people are willing to invest in kit and fall in love with the sport and everything it has to offer.
While serious skiers will be willing to spend a lot on equipment, there are many ways for beginners to get a taste of skiing and one of the best ways is to rent gear.
Renting is the absolute best way to give total beginners a way to experience the joy of skiing and is far cheaper and more economical than buying, and is often more convenient also.
But how much does renting cost? In this article, we're going to look at how much renting really costs, and weigh up whether you should continue renting or purchase your own equipment.
Quick Run Down
For those of you in a rush, a full rental package for skiing can be rented from anywhere between 40 to 100 dollars depending on the quality of the equipment and where you're renting it, as more popular will have higher prices than lesser-known locations.
Most average ski shops will charge around 60 dollars, and will usually include ski boots, poles, and of course skis.
If you only require skis and have your own boots, the cost will drop a little, however, the amount varies.Beginner equipment will be the cheapest price you can find, and is often very basic but works just fine to get a beginner out on the slopes and learning the ropes.
If you're only intending to ski beginner and intermediate slopes, and don't plan on performing more advanced skiing, beginner kits can even be suitable for more experienced skiers wanting to save a bit of money on their next trip.
These shops do offer a better selection of gear if you're willing to pay more for the privilege however and don't be afraid to make your specifications and requirements known to the shop so they can make sure they have the equipment you need, whether it be twin tips or any other specific bits of equipment.
What Equipment do you Actually Need?
The very minimum you'll need if you're renting is boots, skis, and poles. This assumes that you don't own anything for skiing, but that you're able to provide your own clothing, whether that be skiing trousers and a ski jacket, or other arrangements.
If you don't have suitable clothing some ski shops will offer rental ski pants or jackets, as well as helmets so make sure to sort this out along with your equipment to make sure you're able to ski safely.
It's no use trying to ski with standard pants as they don't fit properly over ski boots and don't provide very much protection from the wet and cold environment skiing exposes you to.While helmets aren't compulsory, it's an essential piece of equipment to keep you safe whether you're a beginner or an expert.
A simple fall while skiing can lead to life-changing injuries and while you may think snow is soft, ski slopes are often packed so tightly that it's more like sliding down wet concrete, and you can imagine how much damage it could do to hit your head on this.
If you're someone who already owns ski boots or ski poles, or a mixture of kit, it's possible to only rent a few bits and pieces to complete your kit without renting additional bits you don't need.
Make your ski shop aware of this and they'll be able to advise you, and will most likely knock a few dollars off the price to reflect the fact you're not renting a full complement of equipment.
Renting vs. Buying
Many people push the agenda of buying their own ski equipment. After all, buying means you're able to save money in the long run and can get access to much better equipment. While this is true, renting has many benefits that can suit skiers of all skill levels.
The first benefit is the sheer convenience of renting. Not having to haul ski equipment through an airport makes life much easier and is an often-underestimated drawback of owning skiing gear.
Secondly, renting means you're not too out of pocket if your equipment gets damaged. Sure, you may lose your security deposit, but this is often much cheaper than actually replacing a brand new set of skis!
Finally, renting is much cheaper if you're only planning on skiing once a year or once every few years. However, if you're skiing every year over a long period, buying may be cheaper.
Long Term Renting
If you're planning on working a season at a resort, long-term renting may be a great compromise between buying and spending too much on renting.Seasonal renting can range in price from 250 dollars to over 350, and this of course varies depending on the resort and the shop.
However, this can represent a very reasonable price when compared to buying a kit, and is a very convenient option if you're doing a season but don't know when you'll be able to next head skiing.
However, if you're planning on skiing for multiple seasons, it may be better to skip long-term renting and consider buying, as buying early and getting maximum use out of your gear over multiple seasons is the best way to maximize the value of your gear.
How to Save Money when Buying Skiing Gear
Saving money on skiing gear is quite difficult, but there are a few tips you can use to get the best price possible.
When renting your gear, don't rent from a shop on the resort! These shops are the most popular and will have the highest prices, but a shop within driving distance or not directly on the resort will be much cheaper and this will save you a lot if you're willing to go to the extra bit of trouble.
Another tip is to look at buying gear in the off-season if you're making purchases on your own gear.
There are often end-of-season sales as shops and retailers look to move old stock and make space for the latest equipment.Another option is to buy some second-hand gear, and some bits such as poles and even jackets work perfectly well if they're a little used. Just don't ever get a helmet second-hand!
Conclusion
While skiing equipment can seem dauntingly expensive, if you're smart there are plenty of ways the savvy shopper can save a few dollars, and these can be saved for new equipment in the future so it's a win-win!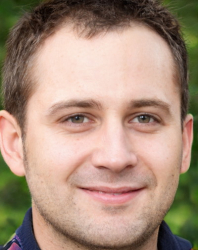 Latest posts by James Apfel
(see all)