Skiing is one of the most awe-inspiring and exhilarating pursuits anyone can try, however, if you're really in the mood to take a risk, you can always add a little more excitement to your time on the mountain by trying some of these hilariously cheesy chat up lines.
If you're tired of skiing alone or want someone to pair up with for apres-ski, using a skiing pickup line may be one way to find love on the slopes. Be warned, however, some of these lines are suspect at best, and we make no promises about how much romantic success they'll bring you…
Also, we didn't invent all of these lines, so we're not in any way responsible for your success or failure! Maybe it was just in the delivery… or the fact you still smell of last night's apres!
Either way, for those bold enough to hit the slopes in search of a new sweetheart, here are 44 of the best and worst skiing-related pickup lines.
Break a leg...
'I think I must have got on the wrong chairlift... I didn't mean to go straight to heaven!'
"Do you like backflips? Because I'm head over heels for you…"
"You know, I can't see through these goggles at all, but if I could, I'm sure it'd be love at first sight."
"You must be a boot fitter, you're making my tongue stiff!"
"How much does this chairlift weigh? Enough to break the ice?"
"Are you going to carry me down the mountain? Because you've just swept me off my ski's"
"Is it really that windy up here or are you just blowing me away?"
"I hit a 40-foot cliff last season. I guess I understand that size matters…"
"I thought I was the biggest ski bum, but yours looks like it has me beat..."
"You make me harder than a double black diamond…"
"If you ever lose a pole, come find me, I always bring a spare…"
"Somtimes I like to snowplow on the tough slopes. I guess I'm just a pro at heavy-duty ploughing…"
"I've got pretty great edge control. Maybe I can give you some lessons…"
"It's pretty cold up here today. Know any good ways to keep warm ?"
" Hey, I've got some spare knee pads back at the chalet…"
"They're saying we're going to get 6 inches tonight… but I can give you 10"
"Do you believe in love at first sight? Or should we take another round on the lift?"
"Even a powder day isn't as stunning as you…"
"The only thing bluer than the sky today are your eyes…"
"You wanna grind on my rail later?"
"I didn't know angels used chairlifts…"
"Help! The altitude! I think I need the kiss of life!"
"Hi! I'm a representative of the resort doing a survey about guest satisfaction. How are you enjoying the slopes? What's your number? Are you free tonight?"
"You know its hard to tell but underneath these goggles, and the helmet, and the facemask I actually look surprisingly similar to Ryan Gosling/Emma Stone (Delete as appropriate)
"If you give me a shot you won't just be skiing down black diamonds, you'll be wearing them…"
"Oh god, I must be a snowflake, I think I'm falling for you…"
"No wonder it's so hot up here today, you're absolutely smokin'"
"Do you know where I can get a trail map? I think I'm getting lost in your eyes…"
"Don't worry, if you hurt your knees you can always rest them on my shoulders…"
"Woah is there an avalanche? I'm getting swept away by you!"
"There's snow way I'm not getting your number…"
"I'm glad I brought my helmet, because I'm going head over heels for you…"
"Hey don't worry if you forget your helmet, you can always use my spare..."
"Hey, I noticed you were in the singles line earlier… you in need of a partner?"
"The only thing more fun than apres-ski would be coming back to the chalet with me."
"Cold hands? I know a few ways to warm them up…"
"They're saying the snow will get really hard tonight. I wonder if anything else is going to…"
I hope this lift is secure… I think I'm falling for you…"
"They say I've got an ava-lung… because I never come up for air…"
"You're just like an avalanche… I'm going to suffocate under you…"
"I'll nose butter your box… if you lip slide my rail…"
"You're making my stomach do backflips…"
"You've got me spinning like my first time on the slopes…"
"Did you wax those skis yourself?"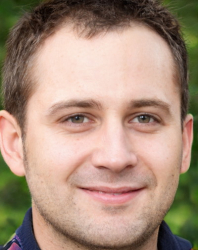 Latest posts by James Apfel
(see all)