Skiing is a lot of fun, but windburn and sunburn is less fun. That's where a neck gaiter or neck warmer comes in. A neck gaiter is worn around your neck and is sometimes pulled up onto your face to provide protection against the elements.
Neck gaiters are loved for their versatility, as they can be worn multiple ways to meet the needs of many situations and conditions. This includes keeping you warm, cooling you down, protecting you from wind and sun, shielding you from insects in tropical environments, and protecting you from snow while skiing.
If you've got a skiing trip coming up soon, we've done all the hard work for you, and have scoured the internet to track down the best neck gaiters and neck warmers on the market.
Get maximum bang for your buck with this 2 pack of thermal neck warmers from DG Hill. Not only does this set provide excellent value for money, but they'll keep you feeling snug and protected on the slopes. High quality acrylic knit yarn helps trap heat for a thermal effect, while the sherpa fleece interior provides a soft feel for ultimate warmth and comfort.
While the material works to trap heat, it'll also help wick moisture to keep you cool if you sweat. This allows the gaiter to be used in a variety of weather conditions. It'll also provide protection against the wind, has a flexible fit to accommodate all sizes, and can be pulled up over your ears and mouth for additional protection and warmth.
Pros
Available for a great price
High quality acrylic knit yarn
Super soft sherpa lining
Double-layered to trap heat
Moisture-wicking
Wind-resistant
Cons
Provides a wide fit - so best for those with a larger neck and head
This neck warmer from Tough Headwear is not only one of the highest rated gaiters available on the market, but it's also one of the most affordable options. It's made from ToughTech polar fleece which provides ultimate thermal retention and performance stretch which is combined with a second microfiber layer that wicks away moisture and keeps you dry.
These neck warmers are also reversible, allowing you to switch between classic black fleece on one side and a bolder color or print on the other. It's also super versatile and thanks to its four-way stretch, can be worn as an ear warmer headband, face mask, as well as a neck gaiter.
Providing a comfortable, lightweight feel, this gaiter also keeps you protected from the wind and provides UV protection from the sun's harmful rays, so it's perfect for all weather conditions.
Pros
Double layer protection
Reversible and versatile
UV and wind protection
Four-way stretch
Moisture-wicking and quick-drying
Cons
Some people found the gaiter piled after a few uses
Invented in 1982 and nicknamed the 'turtle's neck' for its rolling nature, this neck gaiter is frequently asked for "by name" and is among the top-selling gaiters on the market. It features the brand's original "Turtle Fur Fleece" which is made from spun acrylic fleece for ultimate softness and warmth.
The "rolling" nature of the seamless design allows your neck and face to stay warm and dry throughout the day, while the two layers of decadent fleece trap heat in the pocket formed by its two walls for prolonged warmth while you're skiing or snowboarding.
It comes in one size fits all and can be machine washed and tumble dried for ultimate ease, plus it comes in a range of great colors.
Pros
Classic design
Spun acrylic fleece for softness and warmth
Rolling design
Machine washable
Cons
Some people found the design tight-fitting, so it would be useful to have multiple size options
If you're looking for a more lightweight option, you might prefer this neck gaiter from Doerix. Made of polyester microfiber, this gaiter absorbs sweat and dries quickly while remaining breathable and lightweight.
It works to keep you cool in the sun and warm in cold weather, so it's perfect for physical activity in winter conditions. It also has UPF 20 to protect you from harmful UV rays and offers protection against wind and dust.
This washable gaiter features 4-way stretch to increase the elasticity so that it accommodates all head sizes while staying in place without sliding during vigorous exercise.
The upgraded stitched edges prevent fraying and stop the gaiter from rolling up, prolonging durability. The stretchy material also offers great versatility, and this gaiter can be worn in 13 different ways, including as a head wrap, balaclava, face mask, beanie or sweatband, making it ideal for all manner of environments and activities.
Pros
Super lightweight material
4-way stretch for optimal fit
UPF 20
Versatile styling
Upgraded stitching for better versatility
Cons
May not offer warmth in very cold conditions
Minus33 was created in 2003 by textile engineers from L. W. Packard & Co - a proud family-owned business since 1916. If warmth is your priority, you'll love this gaiter that's made from 100% 18.5 Micron Merino Wool.
The merino wool provides ultimate softness, while the interlock knit construction with flatlock seams provides superior comfort.
Minus33 Merino Wool regulates the amount of moisture on your skin by absorbing any moisture or sweat and evaporating it out of the fabric. The wool will also absorb up to 30% of its weight in moisture without feeling wet or clammy and provides superior insulation to cotton or polyester materials.
This midweight gaiter also has a UPF rating of 50+, so it'll protect you from sunburn on those sunny days on the slopes.
Pros
Merino wool offers ultimate warmth and softness
Interlock knit construction and flatlock seams for comfort
Wicks sweat and moisture
Absorbs up to 30% of its weight in moisture without you feeling clammy or wet
UPF 50+ protection
Cons
Slightly more expensive than other options due to the cost of merino wool
Made of soft cationic fleece, this Wtactful gaiter provides warmth and protection in cold weather. The polyester material is breathable and moisture-wicking yet provides a thermal effect to keep you warm in harsh wind and low temperatures.
The material is also anti-static and anti-pilling to promote durability, and the four-needles, six lines sewing makes it stronger and able to withstand frequent wear.
Not only is this gaiter ideal for a range of activities, from running to skiing, it also provides maximum durability, allowing you to cover your face, fold it to provide an extra layer of warmth, or wear it as a facemask.
The stretchy material provides a snug fit and allows the gaiter to retain its shape even after frequent washing. Just be sure to hand wash and air dry the gaiter to allow it to retain its softness and shape.
Pros
Fleece material provides warmth
Anti-static and anti-pilling
Durable stitching
Moisture-wicking
Cons
Handcrafted in Canada for over 40 years, LUPA's neck warmers are produced in their Montreal factory, where each product is hand-sewn and inspected to ensure the highest standard of quality and durability.
Made from premium quality microfleece, this neck warmer provides warmth without weighing you down. The brushed inside feels soft against the skin, while the fabric is machine washable and non-piling for easy care and prolonged comfort.
This super warm gaiter also provides excellent protection against the wind and will keep you feeling snug and warm while reducing your risk of frostbite or unpredictable wind chill while skiing. They're also available in a huge range of eye-catching colors.
Pros
Handcrafted for maximum quality and durability
Premium microfleece for maximum warmth
Lightweight feel
Wind protection
Machine washable and non-piling
Cons
Some people found the fit a little too snug
Best Neck Gaiters & Warmers for Skiing Buying Guide
Functionality
First thing's first, your neck gaiter should provide warmth. Look for one with a thermal material and dual layering to trap heat.
As well as this, it might be beneficial to look for a gaiter that provides UV protection, as it's easy to underestimate the strength of the sun on the slopes. You'll also want wind protection, to keep the chill off of your neck.
Versatility
You'll want a gaiter or neck warmer that provides a versatile fit so you can wear it in a variety of ways. Not only will you want to wear it around your neck, but if conditions are particularly harsh, you may wish to pull it up around your mouth, ears, and nose, too.
Some gaiters can also be worn as headbands, beanies, sweatbands, or even as face masks during the ongoing pandemic.
Material
The main materials used for a neck gaiter are merino wool, acrylic, or fleece polyester.
Merino wool provides excellent warmth, but as well as this it's able to absorb up to 35% of its dry weight from moisture vapor while still feeling dry, creating a moisture-wicking effect. This means you won't feel wet or sticky as with cotton or other fabrics, making it perfect for outdoor activities where you require both warmth and sweat protection.
Acrylic gaiters have the benefit of being cheap, durable, and warm, and they are often machine washable, too, making them easy to take care of. Fleece polyester feels super soft and is also very durable, however, it can be prone to pilling if not taken care of.
Weight
The ideal weight for a neck gaiter is somewhere in the region of 40-60 grams. If it's too heavy, it'll weigh you down, but if it's too light, it may not provide enough warmth and may slip down easily.
Sizing and fit
You want the gaiter to have a good degree of stretch so you can easily slip it on and off, and pull it up around your mouth, ears, and nose for extra warmth if required. You also want to ensure that it provides a fairly snug fit that allows adequate protection without feeling restrictive or slipping down.
Most gaiters are 'one size fits all' but as is often the case, one size doesn't fit all! Check reviews and measurements before you order to check whether the gaiter is true to size. Some tend to run small, which can be difficult to get on and off, whereas others are designed for larger necks and feel loose on some people, meaning they don't provide good thermal insulation.
Cost
While you might find the choice of gaiters on the market overwhelming, the good news is that they're available for a wide range of prices meaning there's something available for every budget.
Merino wool gaiters are usually the most expensive, while you can find cheaper acrylic or polyester alternatives for a fraction of the price. We'd recommend spending somewhere between $8 and $20 to get the most bang for your buck, and there's no real need to spend more than $25 for a high-performing gaiter.
Summary: what to look for in a neck gaiter for skiing
Thermal protection
Warm, soft material
Dual-layered
Wind protection
Moisture-wicking fabric
UV protection
Medium-weight fabric that doesn't feel too heavy
Flexible fit that isn't too restrictive or loose
Versatile style so the gaiter can be worn in many different ways
Frequently Asked Questions
Are neck gaiters good for skiing?
Neck gaiters are perfect for skiing as they provide a versatile fit that can be worn around your neck or pulled up as a face covering for maximum warmth. They provide protection against the cold and snow, and will usually provide wind and sun protection too.
How do you protect your neck when skiing?
Neck gaiters are perfect for protecting your neck against the elements while skiing. They can be worn in place of a balaclava or skull cap and can be worn along with a helmet to lock in heat and prevent it from escaping from your head.
Are neck gaiters hot?
Neck gaiters should provide warmth without making you feel sweaty and uncomfortable. In fact, they're designed to keep you cool on hot days and warm when it's cold.
You can ensure that the neck gaiter won't be stuffy or heavy by checking the weight of the fabric, and ensuring it's protective yet not restrictive, as well as moisture-wicking, so it evaporates sweat and keeps you feeling dry and cool.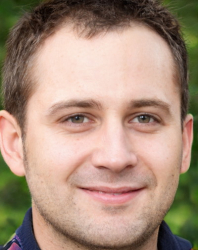 Latest posts by James Apfel
(see all)