If you're planning on taking up skiing, you're probably in the process of purchasing all the equipment and gear you'll need on the slopes.
Of course, you'll need your skis, ski poles, a ski jacket, and a pair of pants or salopettes. However, many people buy their new ski pants without thinking about how they'll hold them up.
Ski pants are often very loose-cut to allow for a full range of motion. Because of this, it's easy for them to slip down if they aren't attached to anything.
In today's article, we'll be reviewing the top 3 suspenders for ski pants on the market.
First, though, we'll be considering some reasons why you might choose suspenders over other options and which factors to bear in mind when buying your first ski pants suspenders.
These Adjustable X Back Suspenders by Dickies are our top choice in ski suspenders, although they're not specifically advertised as such.
These suspenders feature a classic design that means that they can be worn for any occasion. However, there are certain features that make the Dickies suspenders perfect for skiing.
The blend of polyester, cotton, and elastic fibers makes the suspenders both soft to the touch and very durable. The extended width of the straps ensures that they can be considered heavy-duty. Wide straps also help to minimize any uncomfortable digging in.
Thanks to the clip-on attachments, Dickies' suspenders are easy to put on and take off in little time.
You can get the suspenders in one-size-fits-all, which fits up to size 42, or the extended size.
Unfortunately, though, the Dickies X Back Suspenders aren't safe to machine wash, so they should only be washed by hand.
Pros
Cotton, elastic, and polyester material - Durable and soft
Clip-on attachments - Easy to put on
Wide suspender straps - Comfortable and heavy-duty
Classic design - Can be worn anywhere
One size and extended size available - Compatible with most sizes
Cons
Not machine washable - Hand wash only
The next best suspenders we would recommend for ski pants are the Hold-Up Black X Back Suspenders.
As with our top choice, the Hold-up Black X Back Suspenders are made of an elasticated blend of polyester and cotton. These suspenders have good tensile strength but also feel soft and comfortable.
Another great feature of the material used for these suspenders is the water resistance. The fact that the material is resistant to moisture makes it ideal for the snowy and icy conditions involved in skiing.
The Hold-Up suspenders make use of patented gripper clasps, which are strong and non-slip, allowing them to hold up any material with no fraying. The clasps are small and neat, however, so the suspenders remain versatile and wearable anywhere.
You will need to wash these suspenders by hand, though, because they can't safely be put in the washing machine.
Pros
Elasticated cotton and polyester - Strong and comfortable
Water-resistant - Suited to snowy conditions
Gripper clasps - Non-slip and heavy-duty
Versatile design - Widely compatible
Cons
Not machine-safe - Hand wash and drip dry
Finally, the Dakine Hold'em Suspenders will make excellent suspenders for your ski pants.
These suspenders are elasticated, meaning that they won't restrict your movements while you ski.
The straps are adjustable both at the front and the back, so you can adjust them to your perfect fit. In addition to their adjustable length, the suspender straps are 1.5 inches wide for durability and comfort.
You can easily and ergonomically attach the Dakine Hold'em Suspenders to your ski pants using the convenient clip attachments. However, there have been a few reports of the clips breaking prematurely.
Pros
Elasticated material - Non-restrictive
1.5-inch straps - Wide and comfortable
Adjustable length - Easy to fit
Clip attachments - Ergonomic
Cons
Some reports of clips breaking prematurely - Potential lapses in quality control
Best Suspenders for Ski Pants Buying Guide
Why Buy Suspenders for Ski Pants?
If you're not used to wearing suspenders in your day-to-day life, the idea of purchasing suspenders for your ski pants might seem strange. You might also be wondering why you can't simply use a belt to hold up your pants on the ski slopes.
In fact, it's perfectly possible to use a belt instead of suspenders for your ski pants. Many people choose to do so, and if you feel more comfortable using a belt, that's entirely your choice.
However, there are several reasons to choose suspenders over a belt for skiing. For one thing, many people find suspenders more comfortable and less restrictive since they don't feel tight at the waist.
Belts can also have a negative impact on your circulation, which isn't what you want when you're practicing a sport. Finally, wearing suspenders might actually improve your posture, improving your skiing performance in the process.
Size
Most ski pants suspenders are made on a one-size-fits-all basis, but it's important to verify the exact size range before you make your purchase. For example, as you'll see with our top pick, a common cut-off point for one-size-fits-all garments is size 42.
However, some manufacturers also provide extended suspender sizes, so if your usual size is larger than the upper threshold of the regular size, don't worry.
If you're worried about being able to find your perfect size, we recommend looking specifically for suspenders that feature adjustable straps. Dual adjustability, which means the ability to adjust the length of straps both at the front and back, is the best kind of system because it provides the most flexibility in terms of fit.
While we're on the subject of size, the width of the suspender straps is also instrumental in determining how comfortable and durable they are.
Ideally, you'll want to prioritize suspenders with wide straps because these will support more weight and will also be less likely to dig into your shoulders with movement.
Materials
The material of your new suspenders for ski pants will determine how durable and practical they are, so it's important not to skip over this factor.
The ideal blend of fibers for ski pants suspenders is elasticated cotton and polyester. Cotton is quite moisture-resistant and has good tensile strength. Polyester, meanwhile, is lightweight, durable, and quick-drying. It also resists staining very well.
Always remember to make sure that the material used to make your new suspenders is elasticated. You want to be able to move freely without feeling restricted or experiencing discomfort, so it's important that your suspenders have some give to them.
Most suspender materials are not machine-washable, so they'll need to be washed by hand.
Attachments
It's also crucial to consider the way that your suspenders will attach to your ski pants. In most cases, suspenders feature clips or clamps that pinch the material of your pants and hold them up around your waist.
Clips are ideal as ski pants suspender attachments because they are quick to fasten and, when well-manufactured, durable.
Sometimes, you can increase your chances of finding suspenders with durable clips by prioritizing patented designs. An example of this is the patented Gripper Clasp design by Hold-Up, which you can see our review of down below.
Final Thoughts
To summarize what we've discussed in today's article, our 3 top picks for ski pants suspenders in 2021 are the Dickies Adjustable X Back Suspenders, the Hold-Up X Back Suspenders, and the Dakine Hold'em Suspenders.
Any of these 3 suspenders would make a great alternative to a belt for when you go skiing. They will fit comfortably and securely, and they should last you for years to come.
Remember to consider the sizing, material, and attachment method of any suspenders before you buy them for your next ski trip. Durability, comfortability, and ease of use are key to a good pair of skiing suspenders.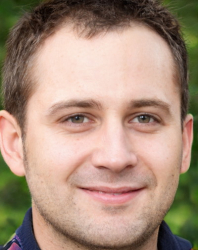 Latest posts by James Apfel
(see all)