Skiing is one of the most freeing, exhilarating, and astounding sports, so it's no surprise that those who ski are often full of emotion and inspiration.
Taking in the amazing sights, sounds, and sensations that skiing creates have led to some of the most beautiful thoughts and quotes, and are often very inspirational and hopeful.
Whether you're fighting the monotony of the daily grind or getting excited about your next trip to the mountains, there are few better ways to brighten your day than with some ski-focussed soundbites which will have you longing for a powder day.
"It is better to go skiing and think of God, than go to church and think of sport" - Fridtjof Nansen
Fridtjof Nansen was a Norwegian explorer, scientist, diplomat, and humanitarian who was also a Nobel Peace Prize laureate. He famously made the first crossing of Greenland's interior in 1888 using cross country skis and is one of the most celebrated and famous Norwegians.
This quote is a great example of the profundity that skiing can provide to skiers, and is a great example of just how emotionally and spiritually powerful skiing can be, a reminder that skiing isn't simply a physical act but also a very significant life event that can have a huge impact on the mental well being of anyone who experiences it.
The awe-inspiring beauty of nature, as well as the sense of achievement and accomplishment skiing brings, is something to treasure as much as any other faith.
"A person should have wings to carry them where their dreams go, but sometimes a pair of skis makes a good substitute." - Hans Gmoser
Hans Gmoser was born in Austria and moved to Canada in 1951, becoming one of the pioneers of modern mountaineering, from skiing to climbing and orienteering.
It's probably no coincidence that he was born in Austria, a country with a rich alpine and mountaineering culture and history, and it's no surprise Hans spread this culture to Canada by inventing Heli Skiing and founding Canadian Mountain Holidays.
The idea that skiing is a dreamlike experience is a very tangible and real idea and skiers often profess to feeling as if they enter an almost trance-like state of flow when the conditions are just right.
It's also true that sometimes we don't always get what we want or need in life, but skiing sure makes an excellent distraction or salve for the soul even when we aren't able to quite reach our goals!
"Just ski down there and jump, off something for crying' out loud" - Shane McConkey
Taken from the 2008 ski movie, CLAIM, this quote is a really motivational one. It instills an idea of risk, of throwing caution to the wind and just going for it!
It's something that we're naturally averse to, but quite often risk is exactly what we need to take in order to advance or progress, and it's only by pushing ourselves past boundaries that we can discover our limits and find new ones.
Shane McConkey would know all about finding these limits as a professional skier and Base jumper, however, he tragically died pushing these boundaries, so while it's important to take risks, always remember to be safe out there on the mountain.
"There is no such thing as too much snow" - Doug Coombs
Doug Coombs was an American mountaineer and alpine skier who helped establish the sport of extreme skiing. His love of skiing and snow is perfectly summed up here, and it's a statement that is a universal truth among skiers across the globe.
There's no better day than a powder day, and as long as the snow keeps coming, there's always going to be a chance for everyone to experience that amazing feeling of cutting a fresh groove down the mountain.
"People weren't meant to fly, that's why we make kickers" - Warren Miller
Warren Miller was a filmmaker who focused most of his time and worked on skiing and snowboarding. He published many books and was an avid creator making some of the best sports films of the 20th century.
The spirit of this quote lies both in human ingenuity and our nature to constantly strive, to reach for new experiences, and break boundaries. It also happens to be one of the most badass quotes that perfectly highlights Warren's understanding of skiing and boarding and the mentality behind both sports.
"Skiing is the next best thing to having wings." - Oprah Winfrey
Most people will know Oprah for her career as one of the best interviewers in the world. An enduringly influential and inspirational person, not many people know she is an avid skier and owns one of the finest skiing chalets in the world!
"Skiing is the best way in the world to waste time." - Glen Plake
One of the most famous skiers in the US, and a Hall of Famer, Glen Pake is known for his many appearances in ski films and his trademark mohawk which was often dyed a variety of wild colors.
"Powder snow skiing is not fun. It's life, fully lived, life lived in a blaze of reality." - Dolores LaChapelle
Dolores Lachapelle was an American skier and mountaineer who also taught T'ai chi and was a scholar of ecology and independent thought. Her connection to the land was profound and her belief that skiing encompassed so much of what life is about is profound and indicates the beauty to be found in skiing.
"A bad day skiing beats a good day at work" - Unknown
This expression is a very common one and echoes the beauty of skiing, emphasizing that even a bad day on the slopes is a much better day than one spent at the office or anywhere else. Just the nature of being in such an incredible place surrounded by friends and like-minded people is enough to make the worst day bearable.
"A pair of skis are the ultimate transportation to freedom" – Warren Miller
Another famous quote by Warren Miller, this famous line indicates just how much he loved the sport and reinforces the widely held belief that skiing is one of the most liberating experiences anyone can have.
The challenge, the exertion, and all the amazing sensations of skiing make it unique and provide skiers with a true sense of freedom, one that can be seldom found anywhere else.
Final Thoughts
Hopefully, these quotes have inspired you as much as skiing inspired the various individuals who spoke these words.
Such an array of powerful statements should get you ready to face any challenge, whether it's on the slopes or anywhere else!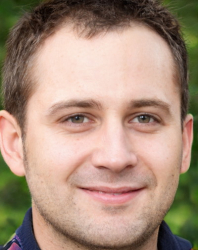 Latest posts by James Apfel
(see all)