What could be better than shredding slopes to your very own background music?
You may think that it can't be done. You cannot ski without a helmet - that's for sure, so you sure can't stick any over the ear headphones on. But, it turns out that some ski helmets are designed with music lovers in mind and can accommodate Bluetooth technology and speakers.
Perfect for killing time on the chairlift, too.
We've been checking out the best of the best of these on the market today, and we can't wait to show you our reviews. Our reviews are unbiased and complete with both pros and cons.
We're going to level with you, we had a hard time deliberating which ones to include in our shortlist because there are so many great ones out there.
But I can assure you that when we put our shortlist together, we were looking at safety first before entertainment value. All the helmets in our shortlist are ASTM-certified.
We've also got for you our favorite audio system for listening to music under a ski helmet.
And then we're going to top off all that with a selection of some of your most frequently asked questions on the subject.
A quick heads up - all the ski helmets featured in our shortlist are designed for adults and not kids.
Now, let's get straight to business!
This is also one of our favorites. It may not have speakers already built-in, but there's earphone space designed within each ear pad.
It offers excellent protection against falls and abrasions, and is both ASTM F 2040 and CE EN 1077 certified for safety. This is thanks to its hard, durable ABS outer shell.
We also love how comfortable it is to wear. There's a dial button at the back to perfectly customize the fit, and there's plush padded fleece lining throughout, which can be removed to be washed.
It even offers adjustable climate control, for comfort whatever the weather conditions.
And there's a handy loop on the back to hold your goggles in place.
It's available in two different color options, white or black. The black one really stands out against the snow. It's also available in three different sizes from small, which is 20.5 to 21.3 inches, right through to large, which is 23.2 to 24 inches. (Medium is in between.)
We also love how it comes backed by a 30-day money back guarantee, and a lifetime satisfaction guarantee to boot.
Pros
It can accommodate speakers!
Excellent protection against falls
It's very comfortable to wear
The inner lining is washable
Lifetime satisfaction guarantee
Cons
Speakers not included, you will have to buy those separately - please scroll further down for our recommendations
There's some assembly required to insert the speakers in
Now, this helmet made our shortlist because it comes complete with a pre-installed audio kit, including low profile speakers over each ear that can be hooked up to your smart devices without compromising your comfort or safety.
And there's a little on board controller to switch tracks etc.
It's a high end helmet and is really built to last, with a hard, durable, ABS shell.
It's only available in one size, but this may not present a problem, because the K2 Dialed Fit System creates a custom fit for any shape of head, with an ergonomic three point adjustable interface that allows you to tweak the fit with the twist of a dial.
It features a comfortable, breathable liner designed to wick away sweat. This liner features lightweight EPS foam padding, and can be removed to be washed.
There's also a perfectly placed Active Matrix ventilation system that allows you to regulate airflow through the helmet's vents with the push of a finger.
And, reassuringly, it comes backed by a 1-year warranty.
Pros
There's a pre-installed audio kit
There's an on board audio controller
Offers an ergonomic adjustable fit
Breathable liner wicks away sweat
Active Matrix ventilation system
Backed by a 1-year warranty
Cons
It's relatively expensive
It's not available in different sizes
There appears to be only one color option
There aren't many customer reviews around for this helmet just yet
This helmet is another amazing option for you to consider in your search. The Pro-Tec Ace has absolutely everything you need when it comes to protective headgear which is why is it no surprise that it is such a popular choice amongst surfing enthusiasts of all levels.
With a high-density injection-molded ABS shell and a dual-density waterproof EVA liner, this helmet is highly equipped to keep your head safe from all sorts of impacts in a wide variety of water sports.
As a surfer, I'm sure you will appreciate the helmet's 15 open ventilation holes and the highly effective drainage system. Not only that, but its soft, thick cushioned padding and adjustable rear-fit makes for optimum comfort and practicality.
This layer provides an additional level of protection to the highly durable outer shell, allowing for maximum safety and reliability.
The helmet also boasts removable cupping ear guards which can be essential to a surfer that is traveling at a high speed amongst the water.
If it's style that you're looking for, this helmet is great as it comes in a range of colors at both a matte and gloss finish. If you're undecided, we think that the matte black option is particularly sleek, unless you want something brighter.
Tried and tested in all kinds of water-based elements and circumstances, this helmet is proven to protect within a range of dangerous conditions.
Pros
Stylish appearance
Durable
Proficient ventilation system
Extra protection with the deep padding
True to size
Cons
Reviews state some issues with the ear coverings
Buyer's Guide
So, if you've been paying attention, you will have noticed that most ski helmets do not necessarily have built in speakers, but simply have room for audio equipment, which you will have to purchase separately, and this is our favorite system for this.
It works via Bluetooth, has a generous 12 hour run time on a full charge, and takes a mere 2 hours to charge up.
Amazon occasionally has deals on this particular product, simply click on "Check price" to see if there happens to be a deal on now.
Answers To Your Most Frequently Asked Questions
Can You Get Ski Helmets With Built In Speakers?
More often than not ski helmets don't generally come with built-in speakers. But it is quite common to find skiing helmets that feature an audio storage slot for you to stash an audio system, like the Chips Ultra Wireless Helmet Audio that we showed you earlier.
But that's not the whole story…
You can get some ski helmets that do feature built-in audio. Our favorite is our number one pick, the POC, Obex Spin Communication Ski Helmet.
Not only does it come with built-in Bluetooth speakers, but it also features a wireless microphone, so you can stay in touch with your fellow skiers.
However, we understand that this ski helmet is very pricey and may be out of your budget, in which case we can recommend our number two pick, the Demon United Phantom Helmet with Audio.
It comes with built-in audio, a perfectly compatible set of ski goggles, and is very reasonably priced.
What's The Best Audio System To Use Inside A Ski Helmet?
If you want to buy an audio system for use inside your ski helmet, we would recommend the Chips Ultra Wireless Helmet Audio.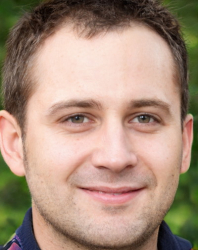 Latest posts by James Apfel
(see all)