Skiing is a very unique sport and it of course requires very unique equipment. One of the most bespoke and essential parts of equipment for skiing are the ski boots themselves, which are designed to provide stability, protection, and control while skiing, keeping your feet and legs supported and making sure you stay firmly attached to the skis as you hurtle down the mountain.
Naturally, due to the extreme tolerances that skiing puts on equipment, ski boots are made very durable and rugged.
This means that they are made of very tough and rigid materials, and while there is some variance between the amount of flex between boots, most boots are very stiff and can be uncomfortable for new skiers or those who are using poorly fitted ski boots.
This can create a host of problems, ruining your comfort and technique while you ski and potentially even leading to injury.
This is something that people with large or wide calves may suffer from even more, as the boots may cut off circulation or reduce your range of motion significantly, which can really spoil your day on the slopes.
However, there are some ski boots that are designed to be used by people with thick calves, helping you to stay comfortable and safe.
In this article, we're going to look at several different ski boots that can accommodate larger calves, and all of them come with a range of features to make them an excellent choice for skiers of different abilities and preferences.
Below the reviews of the boots, we're also going to include a buyer's guide with some guidance on the features and characteristics of ski boots and what to look for when searching for wider or more spacious ski boots that can accommodate you.
This will help you to make an informed decision and make sure you're as comfortable as possible when you ski, however, if you have additional questions we're also going to provide an FAQ section below this with answers to some very common questions about ski boots and how to make them more comfortable with larger calves.
But for now, let's take a look at the boots themselves and what they have to offer.
Rossignol is one of the biggest ski boot brands in the world, so it's no surprise that their Track ski boots make the list as one of the most comfortable and accessible boot options for skiers with wide calves.
There are a host of great features that make them suitable for thicker calves, including easy entry cuffs with sturdy handles, strong and adjustable fasteners as well as a flex rating of 90 which makes the boots very flexible and maneuverable compared to lower flex ratings.
The 104mm last is ample and suitable for almost all sizes of foot, and the boots are also very light with a striking aesthetic that looks really good.
The only downside is that the cuffs of the boot are a bit high, however, this should be offset by the many comfort features these boots use.
Pros
Easy Entry Cuffs
Good fasteners
90 Flex rating
104mm Last size is quite wide
Lightweight and efficient
Cons
An option for women with wider calves, Rossignol provides the Pure Comfort 60 which is a great option for women seeing a little more space and support.
The boots have a lot of great features as you'd expect from Rossignol, and the cuffs are very well cushioned as you can immediately tell, with a fluffy liner for extra comfort and warmth.
The fasteners are quality and can accommodate a fairly wide leg, and the design is a relaxed fit with easy entry insteps and custom liners to help your foot settle in comfortably and securely.
The only downside is that these boots aren't very eye-catching, but in terms of comfort and performance, they have it where it counts!
Pros
Well-cushioned cuffs
Good fasteners
Relaxed fit design
Easy entry instep
Custom Liners
Cons
Dalbello is another brand with an excellent skiing pedigree and their 2022 version of the DS MX 80 provides another superb option to larger skiers.
The flex rating of 80 is high meaning that these boots are very accommodating and flexy while still providing good stability and protection.
The 104mm last is very accommodating, and the cuffs are well cushioned for calves that are in contact with the cuffs, however, the boots are adjustable enough to make this comfortable.
The boots are very lightweight and quite flexible, and the only downside is that the cuffs are a little high compared to some other boots such as the HEAD GX above.
Pros
104mm Last size is a good accommodating width
Flex rating of 80
Cushioned cuffs
Specially designed insole for improved circulation and comfort
Lightweight and quite flexible
Cons
Finally, we have the Envy ski boot frame which provides a unique alternative to those who find ski boots simply unbearable, but who absolutely love to ski.
A ski boot frame gives all the solidity of a ski boot with the famed comfort of snowboarding boots because you just strap the frame onto your snowboard boots and hit the slopes!
The advantages of this are huge and make walking and unclipping much easier. The cuffs of the frame are low, there are various colors available and the fasteners work well making this a great frame.
Just be aware, frames don't provide quite the same stability and security for your ankles and feet as traditional ski boots!
Pros
Maximum versatility, compatible with various snowboard boots
Easy and convenient strapping and fastening
Very comfortable
Various colors available
Low cuffs
Cons
Uncushioned cuffs and not as secure or supportive as standard ski boots
Best Ski Boots for Wide Calves Buying Guide
In this buyer's guide, we're going to look at some of the key characteristics of ski boots for wider calves, helping you to find boots that meet all of your specific needs and helps improve your comfort out on the slopes.
Comfort
Of course, you want your boots to be comfortable, but how can you actually tell if they will be? There are a few things to look out for, first and foremost being that they're well cushioned at the cuff of the boot, where there can be a lot of pressure on your calf.
You can also look for wider last sizes as well as higher flex ratings to make the boots more forgiving. Some boots are also designed to be a more 'relaxed fit' which will also help those with larger calves and wider feet get the space they need while still being held firmly and safely by the boot.
Adjustability
Good adjustability is another key to making sure your boots are comfortable and safe. Various straps and fasteners in well-placed locations are key to enabling you to be able to keep yourself safe and comfortable. Some boots even have additional fasteners to allow your heels to move when not clipped in!
Cuff Size
If you can find boots with a shorter cuff you may be able to solve a lot of problems with your calf size and how comfortable you find your boots. A lower cuff will make the boot less likely to crush your calves!
Boot Size
Boots with wider soles and last sizes can also come with wider cuffs to account for your increased foot size, so you may have better results with these options.
Ski Boot Frames
A slightly unorthodox option, boot frames give you all the performance of a ski boot but allow you to wear much more comfortable snowboarding boots within them which are much more forgiving and comfortable for your ankles, however, they may not be quite as durable and safe as fully enclosed ski boots.
Frequently Asked Questions
How tight should ski boots be?
Ski boots have to be very tight, this is the unfortunate necessity of their function. Safety comes before comfort and many people, particularly those who may be new to skiing, will find the tightness of ski boots a little alarming and uncomfortable.
Ski boots can feel like they're crushing your feet, but they need to hold them firmly to prevent movement within the boot, which can be disastrous and lead to accidents and injury.
The foot needs to be totally immobilized within the ski boot, which is why they're so tight and are also tight on the ankle and calf.
They should still allow blood flow of course and shouldn't be overtightened, but it's very common for skiers to be able to feel the end of the boots with their toes and to feel as though their boot is half a size too small.
Unless you're in a lot of pain and discomfort or you're losing feeling in your toes, your boots do need to be a tight and secure fit.
What do heel lifts do in ski boots?
Heel lifts in ski boots are an optional choice you can use as a way to make the boot more comfortable.
This is an especially useful tip for skiers with wide calves, as raising the leg up even a little inside the boot can push the calf higher up and relieve some pressure that the cuff of the boot may put on the calf while skiing or walking in your boots.
What is a ski boot's 'last size'?
The 'last size' in ski boot terminology refers to the measurement or width of the boot at the widest part of the foot, typically where the base of your big toe and little toe spread out as you put pressure on your foot.
Boots with a more relaxed 'last size' will often be more comfortable or be marketed as a 'relaxed fit' which some people, particularly those with wider feet and legs, may find more comfortable.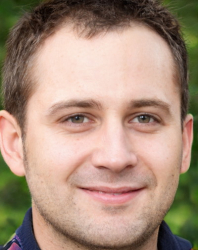 Latest posts by James Apfel
(see all)