Skiing is a fantastic pastime and sport that deserves a lot more attention and recognition. Cross-country skiing is even better because it gives you the opportunity to try different terrains so you can see what works best for you.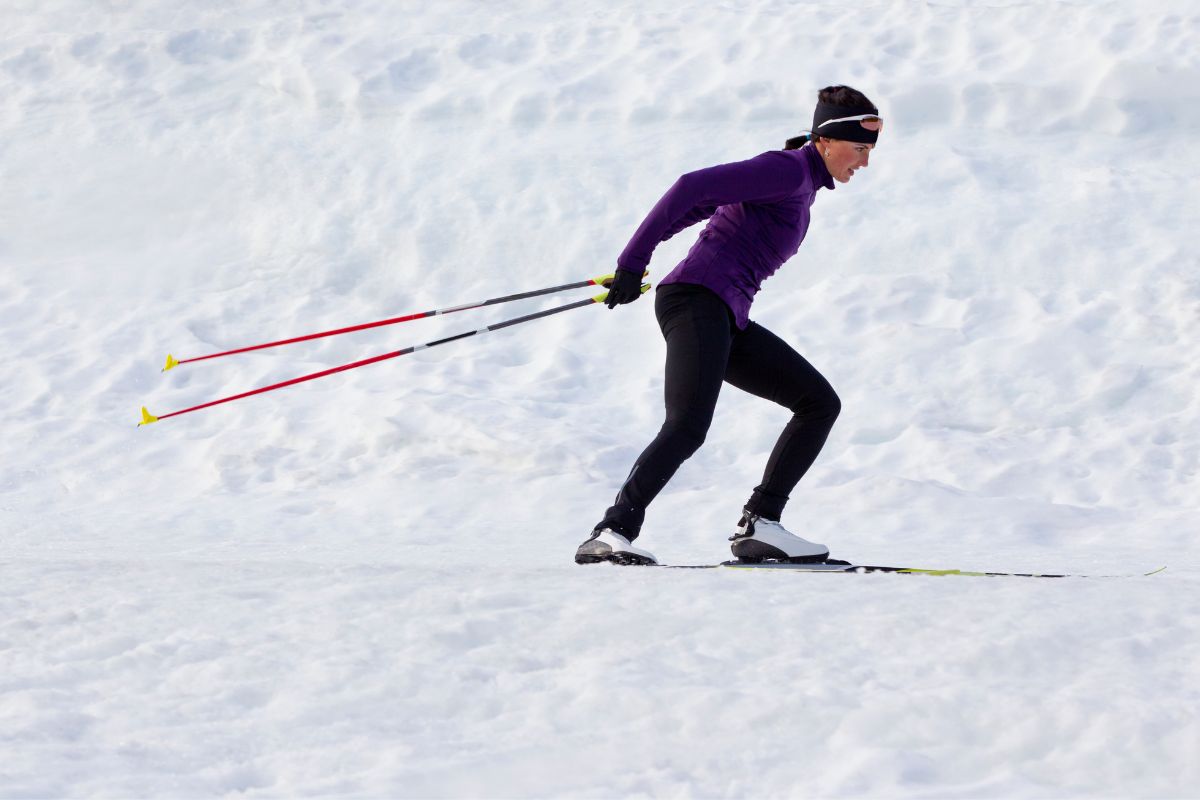 If you're looking for a good cross-country skiing location, then you absolutely have to check out Michigan.
It is full of fantastic cross-country skiing resorts and lodges that are perfect for you and the whole family. Regardless of your skill level, these skiing locations are sure to cater to exactly what you need.
We've put together a list of 9 of the best cross-country skiing locations in Michigan that you'll find yourself going back to again and again. So let's take a look at them.
9 Of The Best Cross-Country Skiing Locations In Michigan
Whether you're looking for something challenging, something family-friendly, or something with a beautiful view, Michigan has it all!
While there are quite a few different cross-country skiing locations in Michigan, we really think the ones listed here are the best of the best.
Read on to find out a bit more about these locations so you can plan your next ski trip accordingly!
Kicking off this list we have the Boyne Mountain Resort in Boyne Falls. It has plenty of miles of ski trails, so you won't get bored during your stay.
Whether you're new to cross-country skiing or not, you also get the option of renting ski equipment out, so if you've forgotten anything, that won't be a problem.
You will also be able to enroll in lessons at the Boyne Mountain Resort, so if you're really new to skiing, you can take advantage of these lessons when you go.
Aside from skiing, there are also lots of other things you can take part in at the Boyne Mountain Resort. You will be able to go skating and snowshoeing, so you can take everything at your own pace.
This resort is suitable for skiers of all different experience levels and it's also completely family friendly!
Crystal Mountain has over 25 miles of groomed cross-country trails, where you can get a ski pass from the Kinlochen Nordic Shop that is on site.
Crystal Mountain is one of the best and most well-known ski resorts in all of Michigan, so it definitely deserves a place on this list.
There are lots of different ski passes available depending on your own ability and level, so you won't have to worry about your lack of experience if you're new to skiing. Some of the passes include premier passes, midweek passes, and Sunday passes.
If you need lessons, then Crystal Mountain offers Nordic ski lessons which will help anyone who is new or rusty when it comes to skiing. They also have rentals for skis and boards and they are quite cheap for the day.
This is a great resort for you to check out!
Treetops Resort has plenty of cross-country ski trails that are suitable for all levels of skiing experience, from beginners all the way to expert level. Pretty much all of the ski trails are perfectly groomed so skiers can just get up and go!
On top of being a great place for cross-country skiing, the whole resort is absolutely stunning.
You will have plenty of opportunities to see the local wildlife because lots of the trails go through the forest, and there are also a lot of natural springs and ponds for you to take a look at too.
You can also take part in other activities such as downhill skiing, dog sledding, and even extreme tubing. Treetops Resort is incredibly family-friendly too, so you can definitely take the kids with you if you're planning on going.
Shanty Creek Resort covers over 5,500 acres of the Michigan landscape and it is an incredibly beautiful location.
You can enjoy this resort in the fall because the colors are simply sublime, but if you really want to get the best experience in this location, you definitely need to check it out in the winter.
Shanty Creek has over 28km of groomed, track-set trails that will take you through the four villages that surround the resort. It is incredibly picturesque and a very worthwhile experience.
Even if you aren't too keen on Nordic skiing, Shanty Creek also offers a 3km groomed multi-purpose trail at the Schuss Village, which is designed for fat tire biking and snowshoeing. 
Shanty Creek Resort also offers ski rental too, so you don't have to worry about having the gear before you go.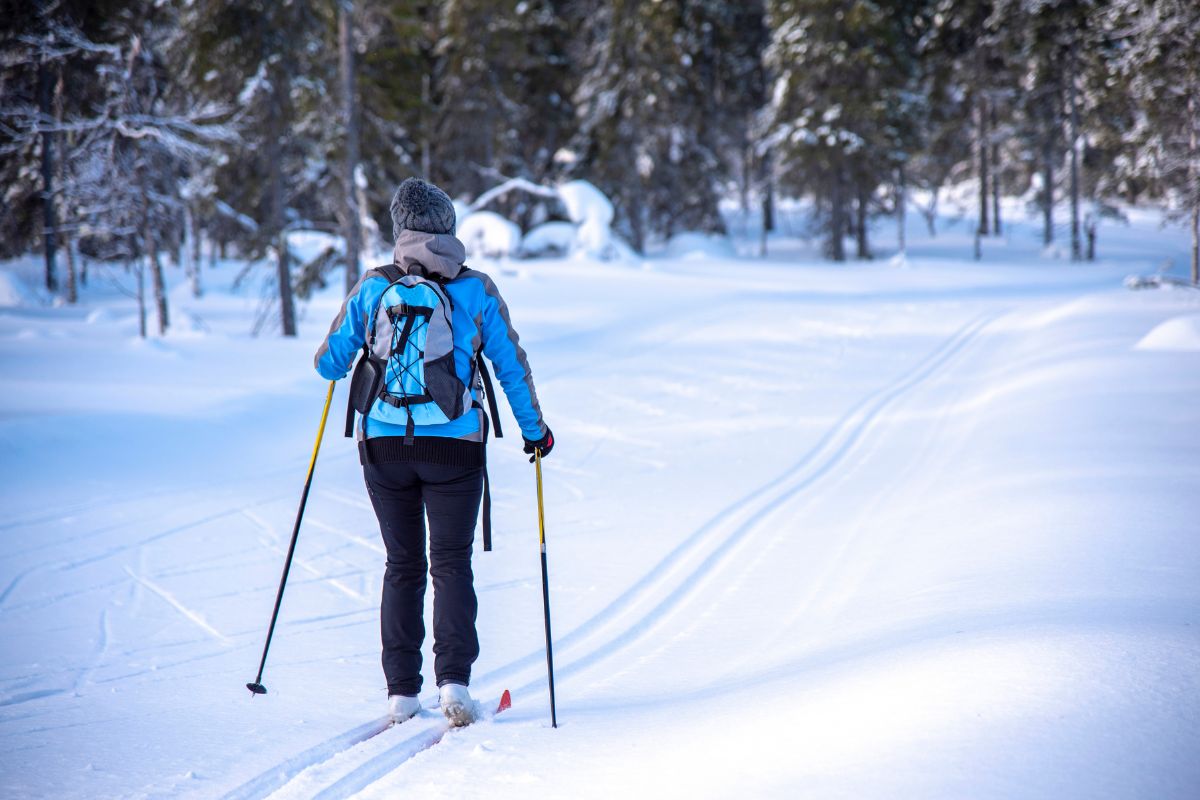 If you're after a location that is surrounded by forests and woodlands, then look no further than Caberfae Peaks.
This Michigan location has an absolutely stunning trail network that will take you through a beautiful hardwood forest which is known as the Mackenzie Cross Country Trail.
This cross-country trail stretches for about 10 miles and is easily accessible from the ski resort's base, so you'll have no problems finding it once you've arrived. It has lots of loop combinations for you to try which all vary in level and length.
All of the trails are also marked with trail location maps, blue diamonds, and skiing difficulty levels, so you will be able to keep tabs on what part of the trail you are on.
All of the trails are regularly groomed by volunteers from the resort, and they are kept in fantastic condition.
Mt Mancelona is definitely a cross-country ski resort that caters more to people who want a resort that has an emphasis on the wilderness that surrounds it. This is a great resort for people who really want to connect with nature while they ski.
The whole resort has over 75 acres surrounding it that are definitely not short of trees, rivers, and wildlife. You will feel completely at peace and one with nature as you ski at this resort.
As for the trails themselves, they are perfectly groomed, so you can just get up and ski without having to worry about the condition of the trails. This is a great location to go and ski if you need a break from the hustle and bustle of the city.
The Nubs Nob Ski Resort can be found a little north of Petoskey and it has over 13 miles of cross-country trails that are all groomed to perfection. The tracks of the trails are all set for classic, skate, and snowshoeing.
Nubs Nob Ski Resort is one of the busier ski resorts because they host a lot of ki races, challenges, and speed competitions, but if this sort of thing interests you, you'll be able to watch some of these events while you're there.
This resort offers different passes as well depending on what you're looking for during your stay.
The most popular is the unlimited season passes, but another popular choice includes the seasonal pass for people who are only after snowshoeing or cross-country skiing.
On top of this, Nubs Nob Ski Resort also offers childcare services, so you can bring your little ones along. As well as this, they also offer private ski lessons if you'd rather learn one on one.
This location has plenty of miles of groomed Nordic skiing trails, which also have lots of thrilling descents and challenging accents. Along with amazing skiing trails, the scenery that surrounds this resort is incredibly beautiful. 
Even if you are new to this location or just skiing in general, they offer expert instruction as well as high-quality rental equipment, so you don't have to worry if you are a beginner.
They also have a beautiful snowshoe trail that goes through the beautiful Sleeping Bear Dunes National Lakeshore. There is plenty to do here for people of all skiing abilities.
This is a great location for you to start off with if you can't choose where to go. Regardless of your skiing ability, there are plenty of other activities for you to take part in.
This ski resort really allows you to truly experience the beauty of Michigan. You will be able to enjoy Lake Superior from this resort in all its glory. You will also be able to enjoy frozen waterfalls that will make your jaw drop!
This is a great location for both skiers and snowshoers and you will be able to get high-quality rental equipment if you don't have any of your own. People of all skill levels are welcome here!
Conclusion
Michigan really has so many beautiful ski resorts on offer and each of them deserves recognition. They are all beautiful and cater to people regardless of their skill level, so everyone can just enjoy their time skiing.
For your next ski trip, try some of these locations out for yourself and see how wonderful they really are!
If you still haven't found the perfect match for your next trip, please take a look at our articles 10 Best Cross-Country Skiing Vermont, 10 Breathtaking Cross Country Skiing Massachusetts, or 13 Best Cross Country Skiing New Hampshire. Great places and a lot of great opportunities to pick from!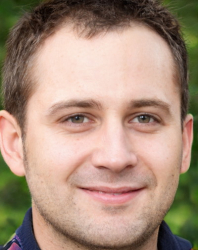 Latest posts by James Apfel
(see all)