These are some things to consider before getting your ski pants or ski suit hemmed.
Ski Pants are supposed to touch the floor when you try them on without shoes on because skis and even snowboard boots add a lot of height. The short answer to whether ski pants or ski suit can be hemmed is yes, but you might want to consider avoiding it if possible.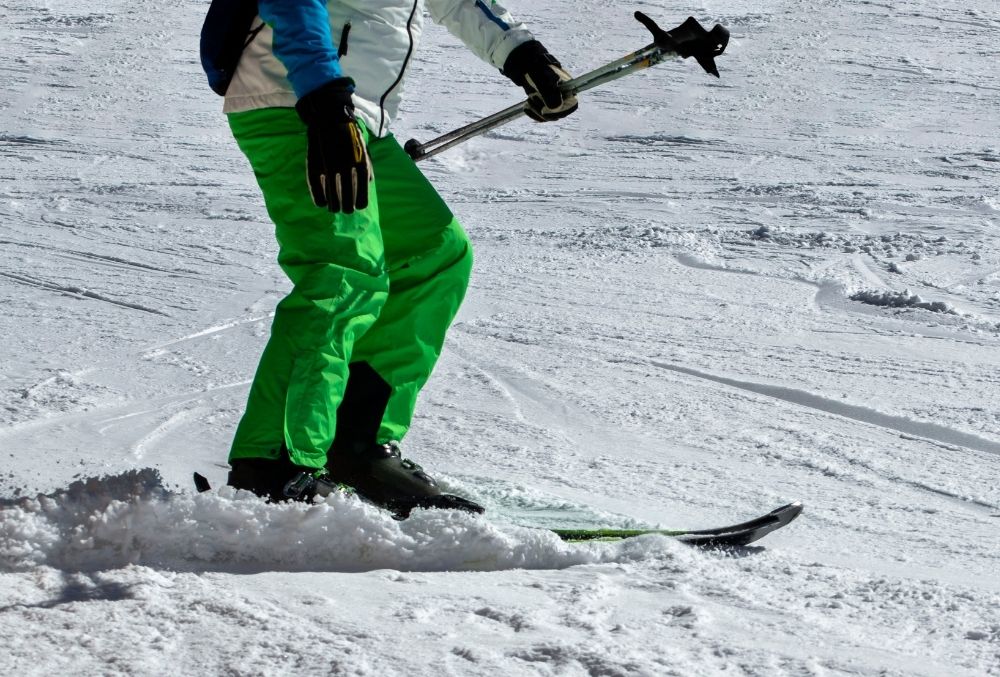 A lot of people make the mistake of paying someone to hem their pants without trying them on with the allowance of boots. Ski pants can often be tough to get the sizing right for, especially if you have shorter legs or your body type is slightly different from the norm.
This is because they often seem longer when you try them on without shoes on. These are some things to keep in mind when considering hemming your ski pants.
Some of the more cost-effective options for getting your ski pants hemmed can compromise the quality, which is why it is recommended that you stick to reversible alterations until you are confident that you can do the alteration on your own.
We've compared the options for getting your pants hemmed and covered some important tips to keep in mind before making irreversible changes that can cost a great deal of money, time, and also embarrassment.
How Long Is Too Long?
To avoid making the common mistake of altering your pants too much and ending up with less protection from the snow, it is worth thinking about the allowance of ski or snowboard boots.
Allow for around 5 inches at the end of the legs for the skis when trying pants on. You might also want to allow a few extra inches at the end for easier movement.
If you have tried on your ski pants with skis, and they still feel too long or even drag in the snow, you have a few choices; fold the legs up and tack to the inside, hem them yourself by taking in a few inches, or paying a professional to alter them.
Folding Them Up
Consider folding the legs up and tacking the inside for a reversible fix. This can be a great option for those with children who are growing, or even those who don't have the funds to get their ski pants or ski suit professionally hemmed.
It also makes the pants easy to sell once you are done with them, as they can easily be turned back out to follow the original sizing and measurements.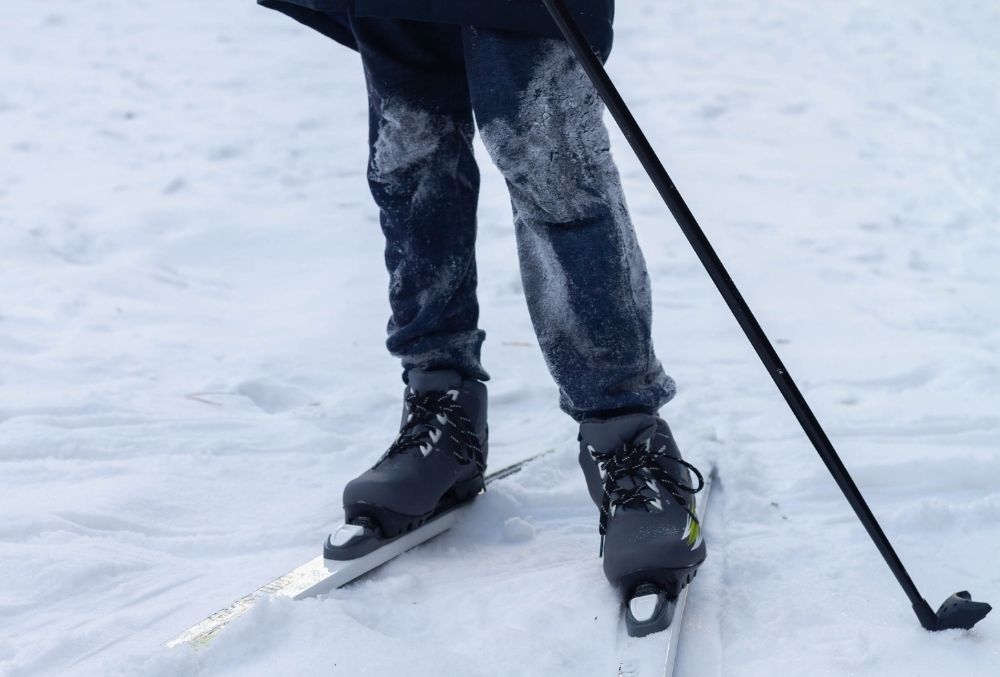 One drawback of this is that the tacking can easily become undone when you are moving around, and there is no option for those wanting to take in the waist of their pants.
Do It Yourself
If you know how to sew and have a lot of practice with alterations, then one option is to hem your ski pants yourself. This can save money and allow you to do it whenever needed.
While it is a cheaper method, it is very difficult and not recommended to those who are less experienced with sewing. For the brave few who are willing to tackle this, it is possible to make the waist smaller so that the pants fit better, or to simply make the legs shorter.
Be aware that boot protectors that are also known as gaiters should be left alone. These are internal snow cuffs that prevent snow from getting into boots and climbing up your leg.
If the pants don't have zips by the feet, you can remove the boot protectors, cut them to size, and then hem them accordingly in a strong zigzag pattern, and re-attach the boot protector.
While the biggest advantage of this method is the lower price tag, it is also worth noting that leg length adjustments can be on the messier side as they are against boots.
It is worth using some good quality, strong thread to hem your ski pants. This can prevent you from having to re-hem them after casual wear and tear. Stronger materials are also likely to be more resistant to water that enters during skiing.
Tailor Cost
It is widely known that tailors can be pricey, and it is usually because of the high level of skill involved. If you can afford to get them professionally taken up in the legs, it is definitely worth getting your ski pants hemmed.
That said, it can cost as much as the pants did. Professional tailors charge anywhere between $15 and $40 an hour. Simple hem jobs, when they are straightforward, it can take 2-3 hours.
This means that getting your ski pants tailored can cost between $30-$80 in total. Outdoor gear specialists may charge more, but you should consider seeking a local specialist, as they will work to keep the durability and waterproofing intact.
One way in which you can save money on the hemming process is to provide tailors with your own thread, or even source a local small business that can help you out.
This will help save money on transportation and can create a more personal experience overall. It is also good to support local businesses and help them make a name for themselves in the local community.
You might even find a great brand and want to go back to them the next time you have something that needs adjusting.
Things To Avoid
Too many pinholes and inconsistent stitching can damage the pants and cause them to be less waterproof when you are skiing. This means that you should be very careful when you are measuring and only make holes that are absolutely necessary during stitching.
It is also worth doing your research so that you can find a reliable tailor.
If you find someone who is willing to do the job for less than the prices above, then it is likely that they can compromise the quality.
Avoid over-cutting material on the pants legs if you can help it, too. People who think that they can hem their ski pants themselves often end up cutting away too much fabric, and end up with pant legs that are uneven or too short after being hemmed.
You do not want to risk making irreversible changes to your pants, as they might end up unusable. In this case, you will need to spend even more money on purchasing a new pair of ski pants or ski suit.
It's better to fold the legs inwards and tack them where they are to see how that works before making holes and compromising the overall quality of the pants.
A lot of people get their ski pants hemmed because they think that they are too long when they are actually fitting fine. This is because many people underestimate how much height ski boots, complete with all the additional gear, can add.
Make sure that you avoid getting your ski pants hemmed too short by trying on some very thick-soled shoes or even your ski boots if you own them. Do this when you are testing out your ski pants to see if the legs are still too long for you to move comfortably in.
Summary
Some of the options for getting ski pants hemmed include using a professional tailor, folding the legs in and then tacking them into place, and attempting to do the job by yourself.
These have their own advantages and drawbacks that can influence someone's decision. These include the role of cost. Of course, paying a professional to alter something is the most expensive option, but it is the most reliable and high-quality alteration.
Additional options include saving money by doing the job yourself, and using a strong thread or tacking it so that it is less permanent. While a lot of people might want to do it themselves, trying to hem ski pants or ski suit is not a job for the novice sewer, as you risk doing more damage to the pants than good.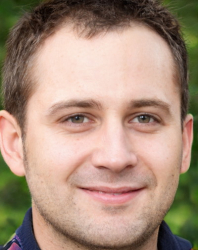 Latest posts by James Apfel
(see all)