You wake up before sunrise, having barely slept due to the excitement for your first day skiing of the season.
There's been heavy snowfall all night, the skies clear and you see the first rays of light as the sunrises over the white covered mountains.
You get kitted up and head for the first chair lift of the day.
As the lift takes you up into the crisp morning air, the slopes shine golden in the first light of the day and the sky a deep blue. It's the perfect day for skiing.

You set up at the top of the slopes, pull down your goggles and line up for your first turn of the season. You set your edge in for your carve and your skis slip out from underneath you.
You have a sudden realisation that you haven't sharpened your edges since last year and they're blunt as can be.
Now you have to ski down the mountain cautiously and find a ski edge sharpener before the day is wasted.
In this article, we'll look at some of the best ski edge sharpeners on the market so you'll be ripping up the slopes in no time.
This edge sharpener includes 3 diamond stones, a steel file, gummy stones, a ski edge tuner and a ski edge combo kit.
The Demon's adjustable side edge tool can hold any file, steal or diamond, between 5 and 7mm thick, and up to 72mm in length.
It has angle adjustments of 85,86,87,88,89,90 degrees. This sharpener has been laser-measured and tested.
The Demon Tool also has a built-in file to clean off any steel scraps from the files after sharpening. This tool also comes with a Demon Warranty.
Pros
Laser measured and tested for precision
Compatible with a wide range of file sizes
Includes gummy stones
Cons
Doesn't do the base edge
Diamond stones don't last long
This kit produces a professionally sharpened edge. It enables you to achieve a precise side angle from 0 to 5 degrees and a base angle of 0.5 1.0 degrees.
It has the option of nine angles in total.
The maximum length file that fits in this is 80mm.
This kit included four 80mm Swix sharpening stones, a Swix deburring gummi stone, a brass brush to clean your files and ski brake retainers. This kit included 3 variations of diamond stone grade, 200,400 and 600.
The gummi stone helps prepare the edge. Getting rid of any burrs or inconsistencies.
Pros
Precise and delivers extra sharp race ready edges
Nine angle options
Light & portable
Cons
The Swix EVO Pro edge sharpener was designed by World Cup Ski and Snowboard Experts to provide the finest edge sharpening system on the market.
This sharpener is easy to use with fully adjustable bevel settings, from 0 to 5 degrees.
The Evo comes with a fine diamond disc. This tool is specifically designed for racers who need a smooth, sharp, predictable edge for optimum performance.
This tool comes highly recommended by a lot of very experienced and influential people in the industry. Coming with a significantly higher price tag, this tool is on another level.
Pros
Produces world class edge finishes
Used by pro skiers and snowboarders
Speeds up the sharpening process
Cons
Stones don't last long
High price point
Can be dangerous if not used carefully
This tool is all you need to sharpen and bevel your edges. This takes a file up to 80mm.
This tool has a precise dial angle between 0.5 to 1.0 degrees, with 9 angle options in total.
If you arent sure what base and side angle your skis are set to before you start, mark the metal edge with a marker pen.
Start the tool at its lowest angle and see if it removes the mark. If it doesn't then increase the angle until it does. When it removes the mark this is your angle! Record the angle for the future.
Pros
Side and base edge sharpening capabilities
Affordable price point
Cons
Not the most durable on the market
This Italian made edge sharpener comes with adjustable angles for 90-85 degrees (0-5 degrees)
This sharpener accepts files and stones up to 6mm thick and 80mm in length. A ICECUT Swiss-made file comes included when you buy this sharpener. This is a small handheld sharpener that can easily be taken with you on the slopes.
A large dial allows easy adjustments to any of the six positions, there is no need for a screwdriver, a coin will do the trick. This product is made in Italy with quality attention to detail.
Pros
Good price point
Stays true to the edge - Sharpens the edge with consistency
No tools needed
Cons
The plastic is not durable - Not as long lasting as other sharpeners
This edge grinder is electronic, this tunes edges quickly and professionally. This sharpener with its higher price point tunes edges to a world cup standard.
Its clever ergonomics make it very easy to use. The grinders are simple to replace. It comes equipped with a diamond disc and easily adjustable settings between 85 and 90 degrees.
Pros
Intuitive and easy to use
It's size helps avoid grazing knuckles
Reliable
Cons
Very bulky - Clumsy round corners
Not the best for taking with you on the slopes
The Best Ski Edge Sharpener Buying Guide
Ski edge sharpeners are fairly straightforward, but there are a few things worth knowing before you buy.
File Size

Before you buy your edge tuner, it's important to check what file & stone sizes it takes. Many are compatible with most, but some take different sizes so check this first.
Angle Options
Different tuners offer different variations of adjustment and angles.
Although all of the sharpeners listed above cover the essential range for correct edge maintenance, some offer a slightly more precise dialling system for ski racers.
Size
If you are looking for a tuner to take with you on the slopes then check its size before buying. Some are simpler to use and require nothing more than the edge tuner itself.
So if you need to whip it out on the slopes and tune up your edges for the final run then have a browse around for the handiest and most user-friendly tuner.
Frequently Asked Questions
How Often Should Ski Edges Be Sharpened?

If you ski more than 2 weeks per year consider professional sharpening twice a season. If you ski every day of the season, professionally sharpen your skis every month or two and use a file regularly.
If you ski mainly on ice or hard-packed snow, sharpen your skis more often
How Do You Fix Rusted Edges?
If you find rust on your edges, simply rub it off with a gummy stone or steel wool. Apply a heavy hand wax, and leave it on to protect from further rusting. Before you head out to ski again remove the wax.
How Many Times Can You Tune Ski Edges?

On average you can normally sharpen the edges of your skis 5 to 10 times before the steel edges are worn out.
After this, you'll need to replace your skis.
Most people who have never skied or have always rented the ski gear in the rental centres may be surprised by the fact that their skis must be sharpened regularly.
What Do Ski Edge Angles Mean?"

Side Edge Thoughts Side edge beveling will give the skis more grip on the snow surface.
Higher angles should be reserved for experienced racers; if the angle is too high the ski can "rail out" on a less experienced racer. ... Less angle equals less grip. Slalom angles can be 3.0 to 5.0 degrees; downhill up to 3.0 degrees.
Do You Sharpen Both Sides Of A Ski?"

Unless you're an accomplished and confident ski technician, sharpening base edges should be left to the pros. ... Skis generally come with a 1- to 3-degree factory side bevel, which means the skis' side edges have an 89-, 88-, or 87-degree angle.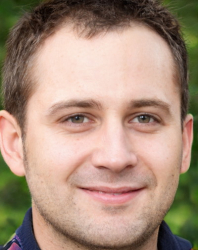 Latest posts by James Apfel
(see all)