As you may already know, there are many different forms of skiing, each of which has its own set of terms to describe it. As a result, if you are unfamiliar with the usual vocabulary, the activity can rapidly become puzzling.
Although a few phrases are self-explanatory, many others will leave you perplexed. Bowl skiing is a phrase that novices or people who don't ski regularly may not be aware of. The term refers to skiing on a specific type of terrain that can be found in peaks all over the world.
In this article, we will delve deeper into the discipline and explain why you should attempt it if you ever have the opportunity.
So, What Is Bowl Skiing?
If you've ever spent even a few hours at a ski resort or scanned a ski guide, you're well aware of the numerous changes in mountainous areas. The lower regions have more trees, but the higher parts are rougher and contain terraces or basins.
As you get closer to the summit, the trees start to fade and the landscape becomes quite open. That area is not only fun to ski, but it also looks like a giant bowl. Ski bowls are wide regions of open areas that curve down the hillside and the face of the mountain and flow into a valley.
As you get closer to the summit, the trees start to fade and the landscape becomes much more spacious. That area is not only fun to ski, but it also looks like a giant bowl.
Ski bowls are wide regions of open areas that curve down the mountain face and flow into a valley. Skiing in one of these natural bowls is known as bowl skiing.
While this may appear intimidating, shredding across such terrain typically results in fantastic ski days and unforgettable snowy experiences.
Is Bowl Skiing Worth It?
In terms of circumstances and terrain, each skier has their own interests. Newcomers should take a tour of the mountain to see what they like most. Bowl skiing is enjoyable and provides an opportunity for newbies to develop their skills.
If you've not experienced a bowl yet, I strongly advise you to do so. Bowl skiing allows you to slice and spin to your heart's delight on large areas of skiable terrain.
Some skiers prefer to make broad, expansive turns, while others want to take the mountain by storm. Bowl skiing allows you to choose between the two.
Bowl skiing in fresh powder environments is popular among advanced skiers. These factors don't always align, but when they do, the result is a really unforgettable encounter. It's like skiing on a bubble when you're in a steep bowl with fresh powder.
You can laugh as you ski through your spins, or tip your skis directly downwards and feel as though you're flying.
What Are The Downsides Of Bowl Skiing?
Although some locations have easy access to bowl skiing, others might be exceptionally hard to get. Some of the best skiing bowls on the planet are only accessible by hiking or are located in the wilderness.
This implies that getting to the bowl you want to ski will take more work. Hiking to the summit of a mountaintop is typically well worth the effort, but be sure you're in good physical form and have enough water and food to keep you going.
As with any type of skiing, you must be aware of shifting circumstances and safety risks. Since ski bowls are often large stretches of open terrain, bad weather may quickly make skiing impossible.
Viewing can be hampered as the wind speeds up or a thunderstorm moves into a bowl, making it difficult to see the terrain beneath you. If this occurs, take it slow and steady to keep everyone safe and in control.
For this particular style of skiing, you ought to have the necessary skis. In a ski bowl, the ski conditions and landscape are continually evolving. For these circumstances, I'd suggest an all-mountain ski.
This type of ski will allow you to hover on top of the snow and easily smash through debris or chop, both of which might arise unexpectedly in a bowl. Ski bowls are rarely maintained or maintained to the same standard as the rest of the resort. You must be well-prepared.
Is Bowl Skiing Difficult?
If you've never skied on this particular kind of terrain before, it's understandable that you'd be apprehensive. However, there's many ski bowls that are ideal for novices as well as some that are regarded as a little more strenuous and targeted toward expert skiers.
There are also many ski bowls with differing levels of difficulty to access; many of them need a long climb up the mountainside, so take that into consideration.
Bowl skiing, in particular, involves caution because of the frequent changes in slope. You'll be skimming on powder at times, yet that powder can turn to solid filth in the matter of seconds.
The problem is that, unlike other parts of the ski area, this part of the mountain's surface is not groomed and is far more organic. Skiers can practically ski across the interior of a ski bowl, which is the perfect way to describe it.
The landscape varies depending on the slope, with some ski bowls being 360 degrees and others being half bowls. Bowl skiing, in any event, is a spectacular mountaintop adventure.
Bottom Line
Bowl skiing is a type of skiing that takes place on the mountain's natural features, where conditions can quickly change from rocky to calm. Skiers are surely in for a test, with fresh powder and even thicker slopes.
The ski bowl is a greater place on the mountainside where the earth forms a bowl that may be skied around.
Bowl skiing is accessible to all levels of skiers. Just be sure you're capable of dealing with the situation. If you do, and you're searching for a way to have some additional fun on the mountain, try exploring a bowl.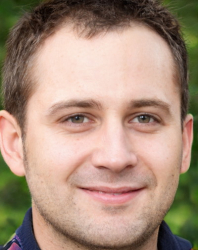 Latest posts by James Apfel
(see all)